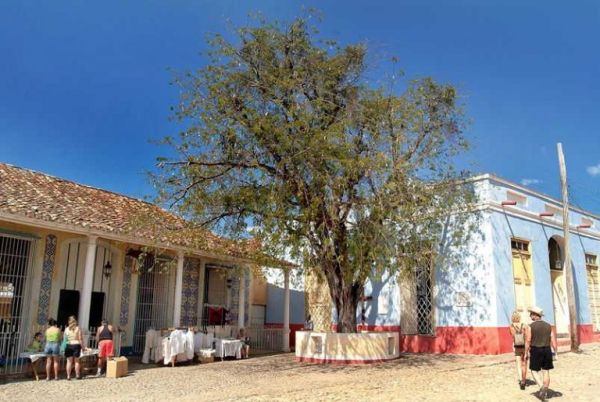 The city of Trinidad, located in the central Cuban province of Sancti Spiritus, is among the seven most beautiful colonial cities in Latin America, according to the Pin and Travel Magazine
Cuban beaches are known worldwide, but this Caribbean island also has some of the most beautiful cities in the world, such as Trinidad, reads an article published in that digital publication of the Barceló Hotel Group.
Founded in 1514, Trinidad is considered as one of the best preserved colonial cities. The best way to see all its splendor is by climbing to the tower of the Palacio Cantero. And if you want to explore its colonial history, the Museum of Colonial Architecture is the best choice, added the article.
Likewise, you should visit the Convent of San Francisco de Asís, the Casa Padrón, the Church of the Holy Trinity or the Plaza Mayor. You will not regret it! concludes the article that also highlights other cities in the region such as Potosí (Bolivia), Cartagena de Indias (Colombia), Antigua (Guatemala), Oaxaca (Mexico), Quito (Ecuador), Granada (Nicaragua).
Last September, Trinidad was granted the status of World Crafts City in an official ceremony held in the Plaza Mayor of the historic center, declared Cultural Heritage of Humanity by the United Nations Organization for Education, Science and Culture, in 1988.
Mercy Correa, vice president of the World Crafts Council for Latin America, and Guillermo Solenzal, vice minister of Culture, were in charge of presenting the recognition to Tania Gutiérrez, president of the Municipal Assembly of People's Power.
Trinidad is also considered as one of the most important tourist destinations of the island.