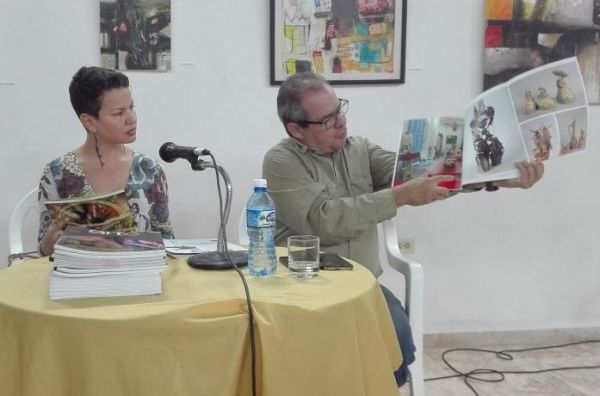 For the first time this visual artist from Sancti Spiritus is included in Arte por excelencias, the multicultural magazine of Ibero-America and the Caribbean
A very own and sui generis world is revealed in each of Lisandra López Sotuyo's works, the first visual art artist of Sancti Spiritus to get the attention of the multicultural magazine of Ibero-America and the Caribbean, Arte por Excelencias.
During the presentation of the magazine in this city, its executive editor, Alexis Triana, explained that it was the unprecedented proposal of this young artist what led to her inclusion in the 90-pages prestigious publication.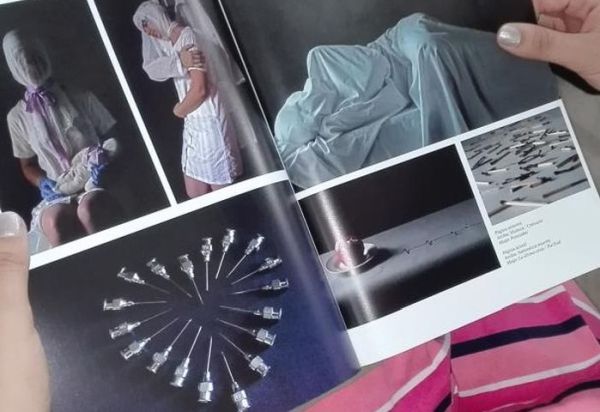 "We discovered her in the exhibition she presented in the Fototeca de Cuba, in Havana and, immediately, we were impressed by her work because, having been trained as a doctor, she uses materials such as gauze and needles to build up a unique universe", he said.
He also recognized that Sancti Spíritus has always been in close connection with the publication, especially with the presence of artists from Trinidad.  In the present issue, two texts have been included about the third village of Cuba.
The also director of the Center for Cultural Communication of the Ministry of Culture of Cuba (CREART) added that this edition was privileged with a presentation in the Kennedy Center, Washington D.C. as part of the festival Artes de Cuba: From the Island to the world.
The cover of this magazine shows a drawing of Alicia Alonso made by Jesús Lara Sotelo while on the back cover there is a tribute to Omara Portuondo.
After the Sancti Spiritus presentation, the Arte por excelencias will be launched in Santiago de Cuba within the framework of the Caribbean Festival, and then in the cities of Bayamo, Gibara and Holguín.
Alexis Triana also shared with the audience the content of the 40th edition of the magazine, which includes an article on the real possibility of Trinidad to become World Crafts City.