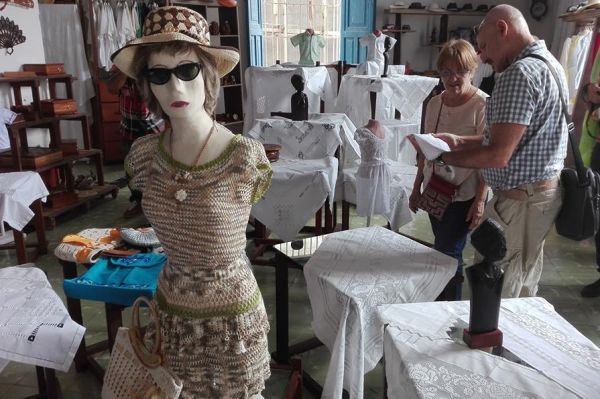 The intangible richness of Trinidad could lead to its designation as one of the cities acknowledged by the World Crafts Council as guardians of ancestral traditions
The third village founded in Cuba aspires to become this year one of the few cities in Latin America and the world awarded the title of World Crafts City.
After having toured cobbled streets, neoclassical buildings and squares of the XVII and XVIII centuries, experts from the World Crafts Council (WCC) praised here the linen works made by local artisans.
Alberto de Betolaza, WCC president for Latin America, told Prensa Latina that the confirmation process is a long one, yet Trinidad seems to be a strong candidate.
I was surprised by the rescuing of this linen activity. Everything we have been told is very valuable, mostly because it is a tradition that has faded away and is now being resumed, said the expert.
According to Betolaza, the designation of Trinidad as a World Crafts City —worldwide network integrated by some thirty cities in countries such as India, China, Iran, Chile or Denmark—, will make people become more interested in this location.
The next step of the evaluation will be the discussion of the report prepared by the committee, also composed of Mercy Correa (Cuba), WCC vice president for the area, and Bárbara Velasco (Chile), as member of the organization.