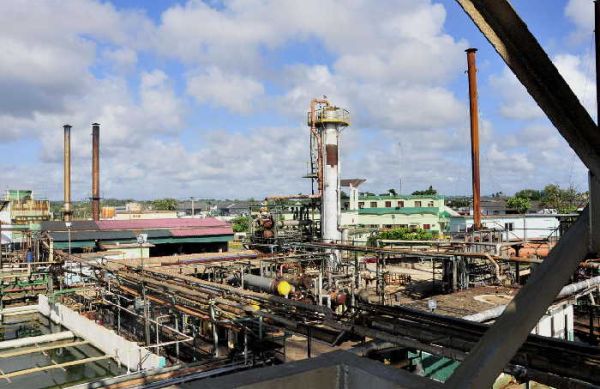 Almost 71 years after its foundation, the Sergio Soto Oil Refinery of Sancti Spiritus diversifies productions which have an impact on national market
Those who know about the performance of the Sergio Soto Oil Refinery, one of the most efficient of the island, can tell about the efforts made by its staff members in order to keep it alive.
The current situation is nothing like that of 2009, when the industry was nearly shut down due to difficulties with the crude oil they used to receive from the Ciego de Ávila province deposits, or the experience of 2014, when it only operated intermittently.
Since then, the productive activity of the plant has been considerably transformed and, after starting using the crude oil brought from Matanzas, it was possible to begin the production of asphaltic liquid.
For Léster Alemán Hurtado, director of the oil enterprise, diversifying and developing productions were always the priority so that the industry would guarantee its future.
The plant also produces dielectric oil (for transformer of up to 13,8 kV), Sigatoka oil (used to fight Sigatoka pest affecting bananas), as well as naphta, diesel, kerosene, fuel oil, and viscosity reducing solvent, among other productions.