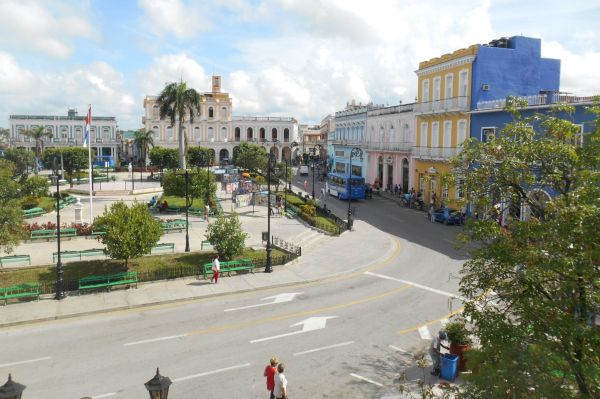 Sancti Spiritus, also known as The Village of the Holy Spirit, was the fourth village founded in Cuba by Spanish colonizers
The 504th anniversary of Sancti Spiritus, the fourth villa founded by the Spaniards in Cuba, will be celebrated with a broad cultural program from May 31 to June 4, according to the promoters.
The festivities include the holding of a Solemn Assembly on June 4, when the town of Espiritu Santo was established by Diego Velazquez, at about 365 kilometers east of Havana.
The celebration also includes the inauguration of the City Hall, dedicated to the visual creation in the city, as well as the awards of contests of musical composition, literature and the City Prize, in order to stimulate territorial identity from artistic work.
During the commemoration, the Colloquium of the Sancti Spiritus Culture will be held. It is a space for reflection, exchange, debate and promotion of local culture and heritage, reported in a press conference executives of the Municipal Department of Culture.
In statements to Prensa Latina, Abel Hernandez, in charge of this edition of the conclave, reported that this will include work on commissions, keynote lectures and the screening of the documentary 'El naturalista perdido' (Lost Naturalist), dedicated to the life of the German Juan Cristobal Gundlach.
The venue for the colloquium will be the Museum of Colonial Art, one of the most prestigious cultural institutions of the town, and will have professors from the University of Sancti Spiritus, as well as specialists in local identity and historians, he said.
Despite its establishment as one of the first seven Cuban villas in 1514, Sancti Spiritus did not reach the title of city until 1867 when its economic situation made it a national referent.
In 1964 the city was declared a National Monument, a condition that recognizes the conservation of its historic center characterized by evidence of colonial Hispanic heritage.
Since 1976, with the new Cuban political administrative division, the city was named capital of the homonymous province and one of the most important in the center of Cuba.