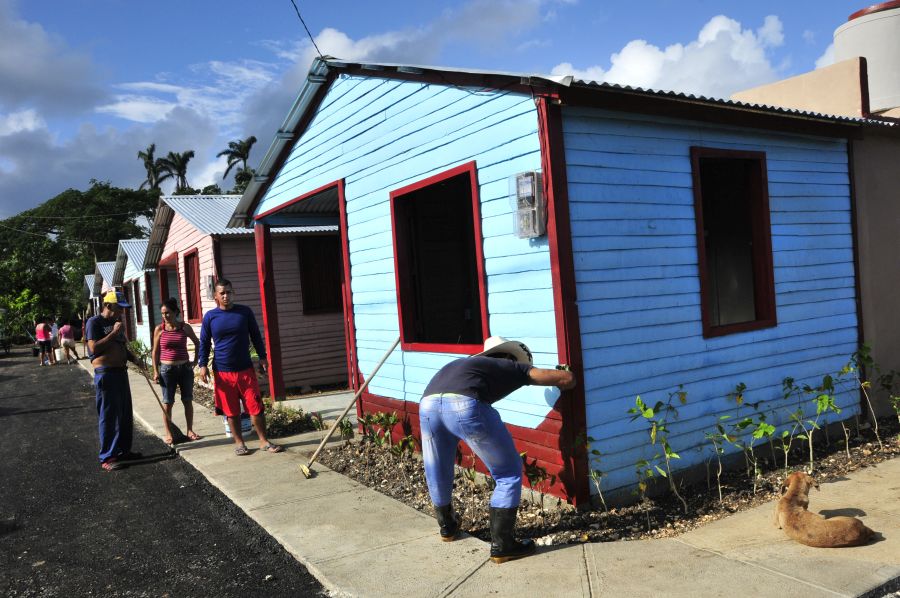 Less than four months after the devastating passage of Hurricane Irma through the northern coasts of Cuba, one of the hardest-hit provinces transfigures its landscape
When the center of Hurricane Irma alighted on the keys north of Sancti Spíritus early on Saturday, September 9, the Meteorology Institute confirmed that just at that very moment the most powerful and violent event ever born in the Atlantic Ocean was producing hurricane winds from the province of Las Tunas to the province of Mayabeque.
The storm, which somehow hit 12 Cuban provinces and resulted in damages amounting to over 13 000 million pesos, also caused deep wounds in Sancti Spiritus, especially in the real estate sector, the electric service, the water supply, the agriculture and the communication system.
According to the custodians and executives of the Carbó pig breeding center, when the winds abated at noon, they thought they had returned from hell. It took weeks for those in charge of Caguanes National Park to break into the woods and to redo paths to reach the coast. The Zaza dam, which had been on the verge of dying of thirst months ago, began to be small for the floods, and Rosalba, a guajira (female peasant) from the community of Victoria, still remembers the exact place where she left the sewing machine, the television and the bicycle; the same place where she also lost them …
The other story, the one which tells how an entire province moved to live day and night with the most affected, to build up collective solutions such as the new houses constructed with palm tree wood in Seibabo, to give encouragement and shelter, to multiply the loaves and the tiles … will be necessarily referred to as long as those 12 hours of winds survive in the collective imagination.