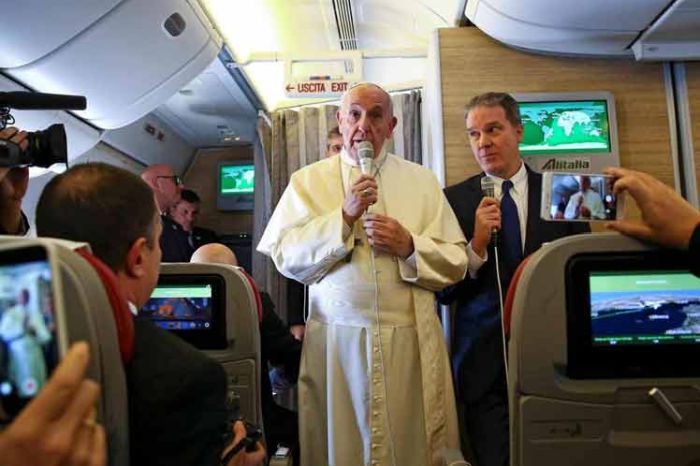 Pope Francis expressed today on board the plane in which he is traveling to Chile, that he feels fear of the possibility of a nuclear war because "we are at the limit"
'Yes, I am scared, we are on the edge. An incident is enough to unleash the war. At this stage, the situation is in danger of rushing in. Therefore it is necessary to destroy the weapons, to work for nuclear disarmament,' he said.
Francisco spoke this way shortly after the takeoff of the ship from the Fiumicino airport in response to the question of one of the journalists accompanying him on the journey that also includes Peru, to whom he distributed a shocking photo taken in the Japanese city of Nagasaki in 1945.
The image shows a boy with his little brother dead on his back, waiting for the turn in the crematorium of the Japanese city to burn it, after the US bombing.
Bergoglio said, according to the envoy of the newspaper La Republica, that he was moved when he found by chance the portrait made by the North American photographer Joseph Roger O'Donnell, which he wanted to print with the phrase '… the fruit of war', because 'an image moves more than a thousand words. '