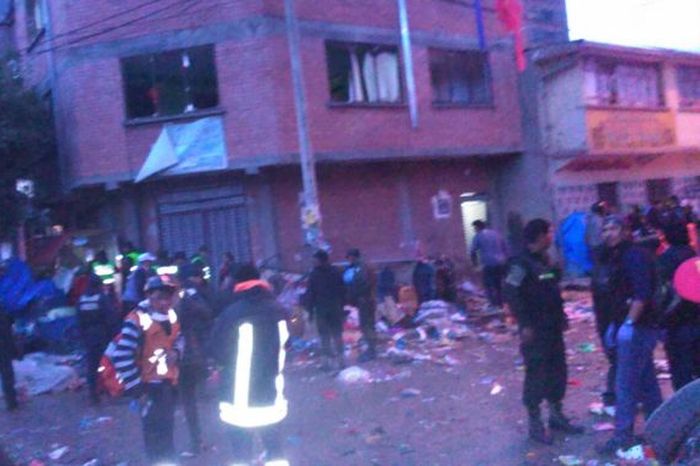 This festivity is one of the greatest in Latin America and one of the main traditional parties in Bolivia
The death toll rose to eight people, while injured people increased to 40 after a gas bottle exploded Saturday in the Bolivian city of Oruro during the carnival held here, police authorities said today.
Oruro's police commander Romel Rama had previously said that at 18:45 local time a gas cylinder exploded in the kitchen of a street vendor and caused the death of four people in the place, while three people died as they were treated.
He also said that 28 injured people were sent to hospitals in the community, a figure that has almost doubled.
Rama said that so far, a theory indicates that the oil used by the food vendor wasted the hose from the gas cylinder, which caused a gas leak and the explosion.
The authorities published the list of those killed by the blast, which includes four minors (three females and one male, aged two, four, seven and 16 years), three women (aged 24, 47 and 71 years) and one man (38 years).
President Evo Morales sent yesterday a message of condolence and solidarity to the families of the victims and stated that the Government will help the injured people.
The Oruro Carnival is inspired by the Virgen del Socavon, offering year after year one of the greatest events of cultural expression in Latin America and one of the main traditional parties in Bolivia.
This year, authorities estimate that almost half a million national and foreign tourists participate in the festival, declared Oral and Intangible Heritage of Humanity by UNESCO in 2001.