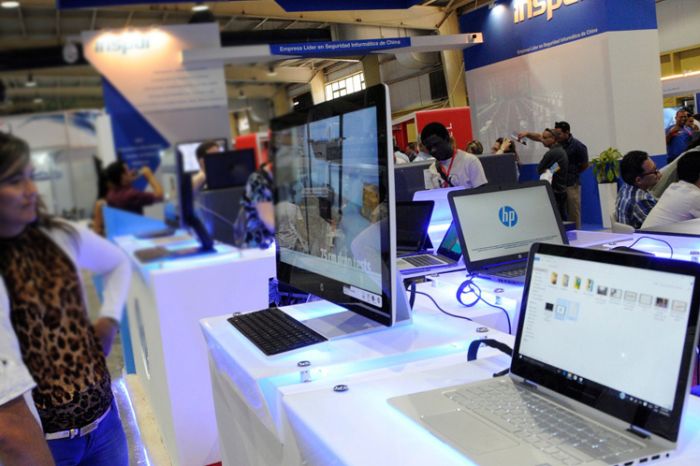 Over twenty new projects developed in Cuba will be presented at the Computing Science event to be started next March 20th
Twenty four projects developed by Cuban companies will be presented at the event Informatica Habana 2018 (Computing Science Habana 2018), which will open on March 20th at the Pabexpo conference center, said organizers.
Grisel Reyes, president of the organizing committee, told the media that the event is seeking to present domestic products to foreign participants to promote Cuban image in the world.
She said that two new products developed by non-State workers (self-employed workers) will be presented; one of them is 'Bascal Pro', a system for weighing and billing products that carries the information issued by scales and manages the information and trade action.
The other product is 'Diriger', a program for the computerization of management that gathers the main systems currently implemented for that purpose.
Another product is the Electronic Government project or the People's Website, which simplifies the institutional processes of institutional support and creates paths to increase the participation of the population in the internal management of the provincial governments.
There are also more than 240 products of simulation for driving, sailing and flying with an estimated economic money-saving impact of some $20 million USD per year.
Informatica 2018 exhibition is a sideline event to the conference Informatica 2018, held at the Havana's conference center with lectures and workshops on the world's new technologies and the process of computerization of Cuban society.