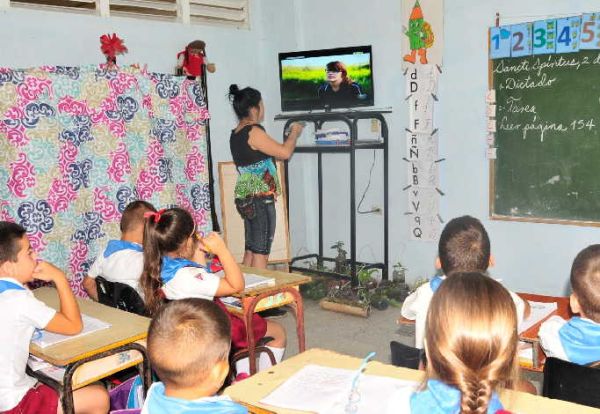 The new school year will start in all Cuban educational centers next Monday, September 3rd

One week before the beginning of the school year 2018-2019, preparations for guaranteeing the conditions of the educational centers continue in the 15 Cuban provinces.
Cleaning and beautification, equipment revision and classroom conditioning are part of the routine these days, for the start of the course on September 3, when it is expected that more than 1,700,000 children, adolescents and young people go back to the classes.
At the conclusion of a tour of the country, Education Minister Ena Elsa Velazquez praised the efforts being made, despite the existing economic limitations.