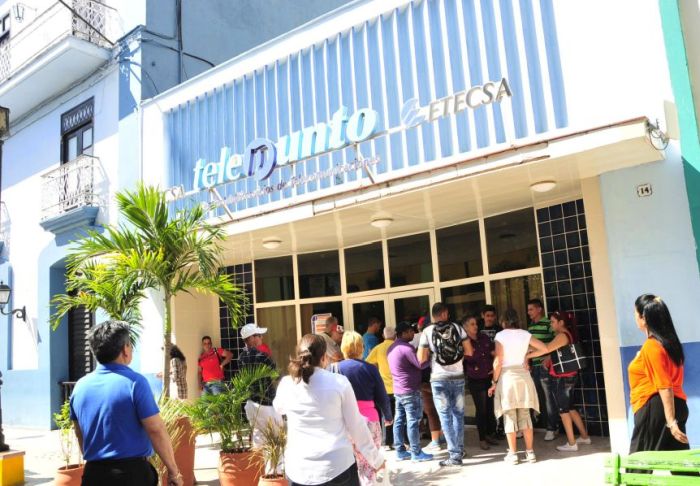 Around 735 residents of Sancti Spiritus have so far benefitted from the Nauta Hogar Internet Service started nearly two months ago in this central Cuban  province
Yamilet Yera Díaz, head of the Marketing Group of the Telecommunications Company (ETECSA) Territorial Division said that internet service is currently available in chief towns and in certain remote districts where technical conditions were already created such as El Pedrero, Siguaney, Santa Lucía, and Iguará, located in the municipalities of Fomento, Taguasco, Cabaiguán, and Yaguajay, respectively.
"In the studies carried out, customers have given us favorable criteria about the service because there is good connection speed and because the modems that have been sold are wireless, so they have the possibility to connect other units like tablets and cell phones", she added.
According to the above-mentioned company, there could be around 3 000 potential Nauta Hogar users in Sancti Spiritus.
The municipalities of Yaguajay and Cabaiguán are already amplifying the service, while arrangements are being made to restart its commercialization in Fomento, Sancti Spíritus and La Sierpe.
Taken from Juventud Rebelde and translated by Escambray.