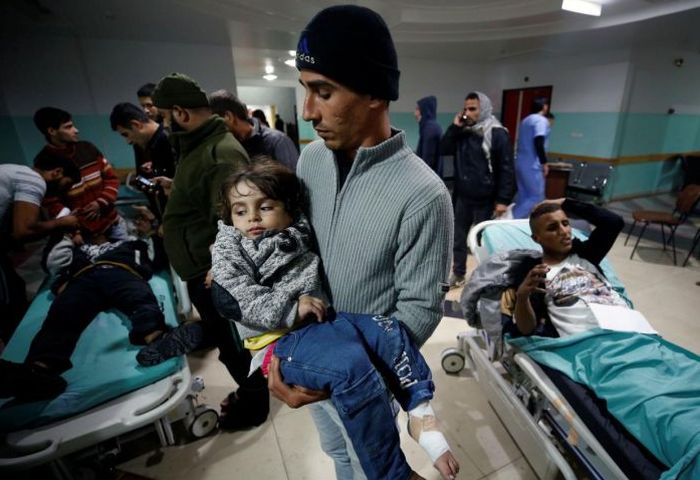 According to UN reports, more than 4,500 Palestinians were wounded by Israeli forces and 14 died
Following US President Donald Trump's decision on Jerusalem, clashes increased in the Gaza Strip: more than 4,500 Palestinians were wounded by Israeli forces and 14 died. Today, UN reports are released.
According to the Office for the Coordination of Humanitarian Affairs of the United Nations (OCHA), the injuries inflicted on the Palestinians by the occupation forces since December 6 – after Trump named Jerusalem the capital of Israel – constitute approximately 56 percent of all those registered during 2017.
Of the injured, at least 226 were children and were wounded by Israeli agents in clashes, noted the UN agency.
On the other hand, in the West Bank, the occupation forces conducted 170 search operations and arrested 214 Palestinians, including at least 18 children, according to the OCHA report.
On at least 22 occasions, the Israelis opened fire on farmers and fishermen while imposing access restrictions along the fence and also on the Gaza coast.
In addition, evictions and attacks by Israeli settlers against the Palestinian population increased, according to UN statistics.
The Tel Aviv army blocked a series of entry routes to the Hebron area of ​​the West Bank and issued a military order that requires Palestinians to obtain permits to cross the new checkpoints. At the end of 2017, the UN General Assembly passed a resolution against the US president's decision to appoint Jerusalem as the capital of Israel.