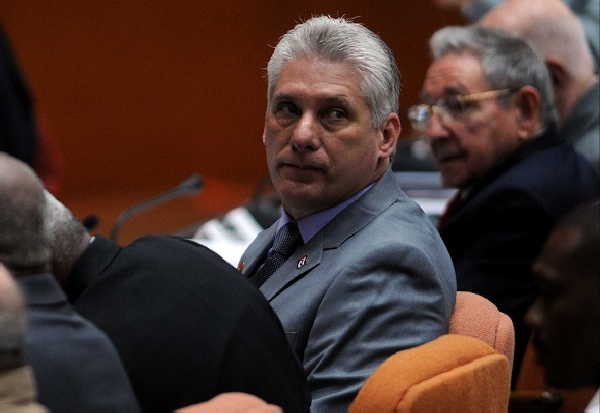 By secret and direct vote the legislators must ratify the proposed candidature, and the result will be made public on Thursday, April 19th
The National Candidacy Commission of the Cuban Parliament has proposed Wednesday to the house 605 lawmakers Miguel Diaz Canel as the nation's new president replacing Raul Castro.
By secret and direct vote the legislators are voting on Diaz Canel and other MPs proposed to hold other posts at the State Council, but the result will not be made public until tomorrow Thursday in the second and final day of the inauguration session of the 9th Legislature.
The Candidacy Commission also proposed the other 30 lawmakers to make up the Council of State, the highest governmental body that represents the National Assembly in between periods of sessions.
Diaz Canel leads the list as the Council's President, who in Cuba is the Head of State and Government, while Salvador Valdes was nominated as First Vice President.
Ramiro Valdes, Roberto Morales, Gladys Bejerano, Ines Maria Chapman and Beatriz Johnson are the candidates to be the five Vice Presidents, and Homero Acosta was proposed as the Council's Secretary.
They should all be ratified by the 605-member plenary.