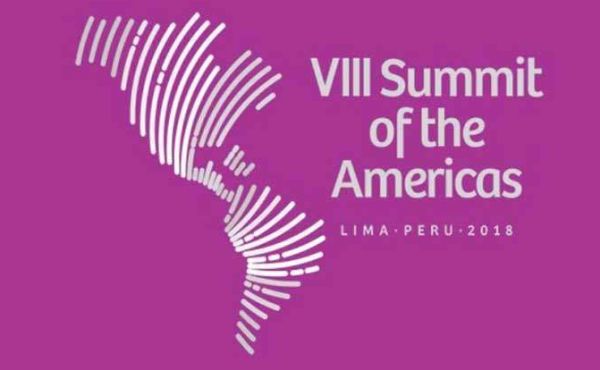 Several heads of State and Governmen are already in Peru to attend the 8th Summit of the Americas, while others will be arruving in the next few hour
The heads of State and Government from ten countries are already in Peru to participate in the 8th Summit of the Americas, which opens today to debate issues like democratic governability against corruption.
The first leader to arrive in the Peruvian capital was Ecuadorean President Lenin Moreno, who returned to home hours later to monitor closely the case of kidnapped journalists, summit organizers told reporters.
Moreno was welcomed by Peruvian Defense Minister Jose Huerta, but before returning to Ecuador, he met with President Martin Vizcarra, who traveled to the hotel where he was staying.
Other heads of State and Government in Lima are Presidents Juan Hernandez (Honduras), Evo Morales (Bolivia), Enrique Peña Nieto (Mexico), and Prime Ministers Justin Trudeau (Canada) and Andrew Michael Holness (Jamaica).
According to the schedule of arrivals provided to the press, the airport of Lima will receive the rulers of Argentina, Brazil, Chile, Costa Rica, Panama, Paraguay, Uruguay and the Dominican Republic, among others, in the next few hours.
Most leaders from the Americas will participate in the 8th Summit in Lima to discuss pressing issues for the continent openly, but aware of the singular regional situation.
Peru's decision to withdraw the invitation to Venezuela and, by extension, to President Nicolas Maduro, is reminiscent of the time when Cuba was excluded from that mechanism of debate established in Miami in 1994, under the auspices of the United States and the Organization of American States (OAS).
Venezuela's absence was discussed yesterday by high-level government representatives after Cuba and Bolivia questioned the democratic and tolerant projection that the continental organization is trying to present.
One cannot speak about democracy and respect when someone has been uninvited, when Venezuela is not present, said Cuban Ambassador Juan Antonio Fernandez, who denounced the double standard because 'they speak about democracy, dialogue and participation, but all of us must be there.'