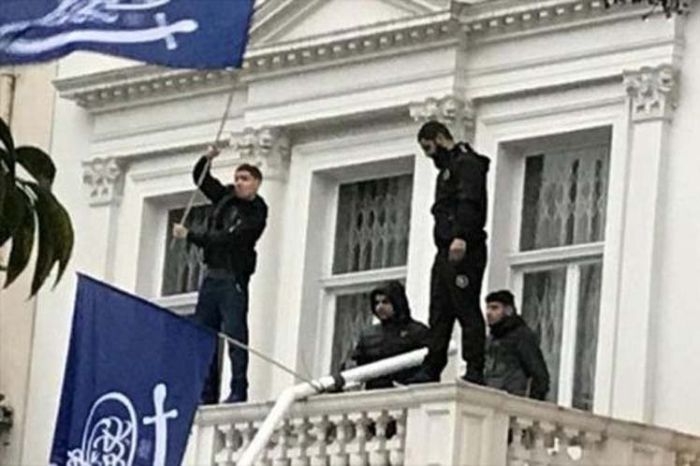 The Iranian Foreign Ministry condemned the attack against its embassy in the United Kingdom, and recalled the responsibility of the British authorities to guarantee security for diplomats.
The head of the Iranian embassy in the British capital, Hamid Baidineyad described on a social network the attack against the embassy, carried out by a group that was carrying sharp instruments used as weapons and shouting slogans against the Islamic Republic.
Baidineyad added that all the officials were safe and that the attackers were not able to make it farther than outside the building.
Meanwhile, Iranian Deputy Foreign Minister for Political Affairs Abas Araqchi reported the situation to the British Ambassador in Iran Nicholas Hopton and demanded full police protection for the diplomats from his country and the adoption of measures against the attackers.