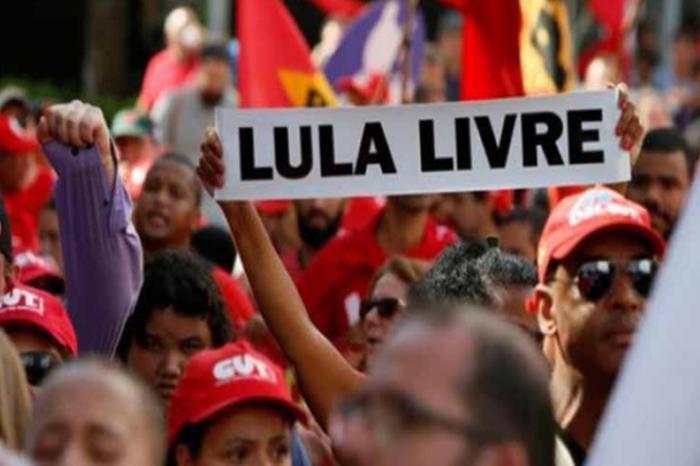 Members of Brazilian popular movements who are demanding that the Supreme Federal Court (STE) do justice and release former President Luiz Inacio Lula da Silva have staged a hunger strike for three weeks.
Despite showing clear signs of weakness and fragile health, the strikers plan to continue to fast until the STE rules on declarations of constitutionality that question the possibility that Lula be held in prison after being sentenced at a second instance, a situation that STE President Carmen Lucia refuses to discuss.
According to the newspaper Brasil de Fato, since August 17, Frei Sergio Görgen, Rafaela Alves, Luiz Gonzaga, Jaime Amorim, Zonalia Santos, Vilmar Pacifico and Leonardo Soares have been using wheelchairs and hospital beds.
Some of them have lost ten kilograms of weight, and suffer from constant unbalances of sugar levels in blood and frequent drops in blood pressure and body temperature.
On Friday, three hunger strikers (Jaime Amorim, Rafaela Alves and Vilmar Pacifico) were received by Jose Carvalho, the chief of staff of Supreme Court Minister Gilmar Mendes, and Advisor Mirian Welker, who avoided any commitments to their demands.
At the meeting, Amorim repeated that 'the Supreme Court is responsible for our lives; if one of us dies, we don't want cremation, we want to be mourned and buried in front of the STF'.
Amorim explained in a letter that with this extreme action they want to denounce the return of poverty as a consequence of the juridical-parliamentary coup that rules the country today.
We are in Brasilia in a hunger strike for an undetermined period as a way of political protest, and having as a basic condition the release of President Lula, so that he can be a candidate to the presidency in the elections in October this year, he explained.