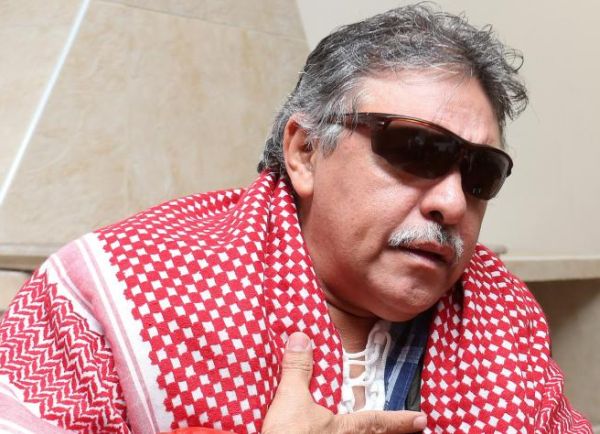 The ex-guerrillas declared themselves in "peaceful disobedience" and hunger strike indefinitely
Political prisoners of the Revolutionary Alternative Force of the Common (FARC) declared themselves in "peaceful disobedience" and hunger strike indefinitely, in solidarity with the party's leader Jesus Santrich.
Through a brief statement posted on social networks, the imprisoned ex-guerrillas added that the fast was also decreed in protest against the breach of the peace agreements, regarding the right to their release.
On Tuesday, the National Political Council of the FARC transmitted a message of solidarity to Santrich, one of the main leaders of the group, after having been arrested by the Colombian Prosecutor for alleged involvement in the crime of drug trafficking.
The FARC's leadership, which described the arrest as an assembly orchestrated by the United States with the help of the local prosecutor's office, backed Santrich's decision to start a hunger strike and called for that measure to be accompanied by the rest of the imprisoned ex-guerrillas.
'Freedom for Santrich. We are all Santrich,' stated the leader of the FARC Ivan Marquez, when he announced the position of the party in relation to what happened.
'Our solidarity with Santrich. He has an iron will. All our support for the hunger strike that he has initiated and his call to be accompanied by all the prisoners of war who are still in jails of the regime,' Marquez added.
Some 1,000 FARC ex-combatants are still in prison, despite the amnesty law in force since December 2016.
The ex-head of the peace delegation in Havana cited the Latin phrase 'Pacta sunt servanda' (what you agree, it compels you), to indicate that 'not fulfilling the agreement is cheating'.
'We do not want deceits; we want the agreements to be fulfilled. We have fully complied with our part,' Marquez stressed at a press conference.