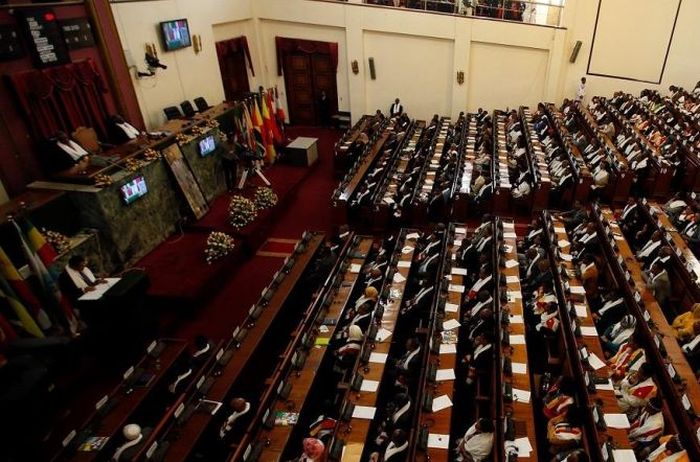 The measure was launched by the authorities after the resignation of Prime Minister Hailemariam Desalegn
The Ethiopian Parliament, made up of deputies of the ruling coalition Democratic Revolutionary Front of the Ethiopian People (EPRDF), approved the state of emergency decreed by the government two weeks ago.
According to the reports issued so far, during the deliberation there was opposition and abstention of about one hundred parliamentarians.
The measure of the state of emergency was launched by the authorities after the resignation of Prime Minister Hailemariam Desalegn, and will last for six months although it can be extended to four more due to 'the events in the country that threaten the security and constitutional order.'
However, the regulation should have the approval of the Parliament, which voted for its approval, in a day in which 88 of the deputies of the ruling coalition were expressed themselves against, seven abstained and eight were absent.
Ethiopia is going through a tense political moment following protests in the Oromia and Amhara regions, where the two main ethnic groups of the country live.
This has provoked disputes between the four regional parties that make up the governing EPRDF coalition, especially between the two representing Oromia and Amhara, and the dominant Tigray People's Liberation Front (TPLF).
Meanwhile, the voting session was attended by neither Desalegn nor Abiy Ahmed, leader of the Oromo People's Democratic Party (OPDO) and the person most likely to replace the prime minister as head of the ruling coalition.
The resignation of Desalegn has yet to be accepted by the members of the EPRDF congress, which was scheduled for Thursday, but was postponed for the coming week due to conflicts between the members of the coalition.
The executive power in Ethiopia falls almost entirely on the prime minister, since the presidency, which is held by Mulatu Teshome since October 2013, is a highly symbolic and honorary position.