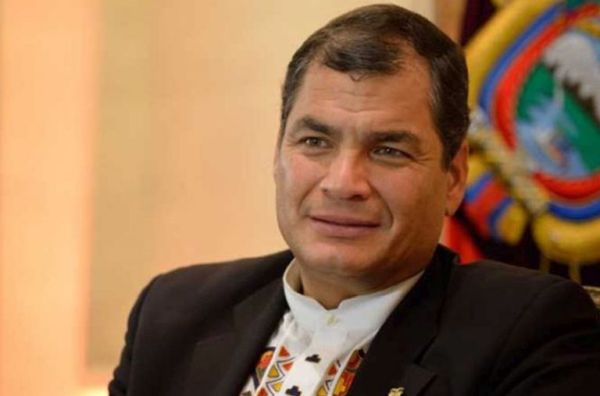 With 83 affirmative votes, two against and 13 abstentions, the prosecutor's request against the former president was declared inadmissible
The National Assembly of Ecuador has declared as 'inadmissible' a request by the Attorney General's Office to investigate former President Rafael Correa in connection with the kidnapping of former Ambassador Fernando Balda.
After Judge Daniella Camacho requested the initiation of criminal proceedings against Correa, the National Assembly declared the request inadmissible with 83 affirmative votes, two against and 13 abstentions.
Former congressman Balda was kidnapped in August 2012 in Bogota. On May 31, Attorney General Paul Perez sent a request to the National Court of Justice alleging Correa's "participation" in the kidnapping, considered a potential "state crime" involving officials and public funds.
The National Assembly accepted the motion by Assemblyman Fernando Burbano, who proposed returning the request to Judge Camacho "because it is not for parliament to authorize the prosecution of an ex-president, as provided by the Constitution."
At the end of the voting, the president of the National Assembly, Elizabeth Cabezas, closed the session and now the case will go to the National Court.