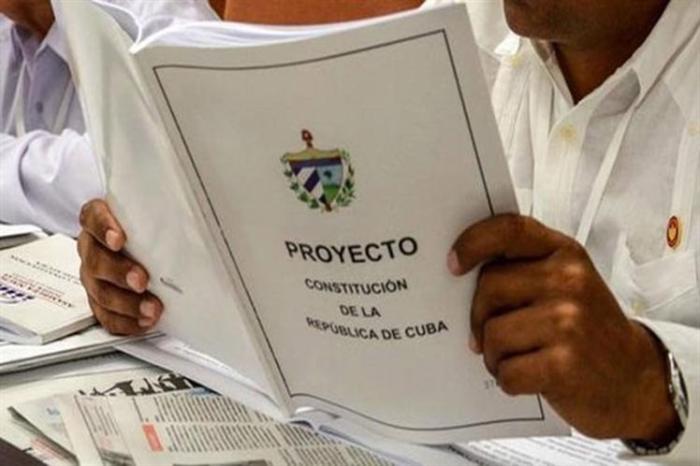 After one week that the debates on the new Draft Constitution began, the analyzes of the document approved by the People"s Power National Assembly (Parliament) continue today in Cuba.
Workplaces and other institutions in the country are holding meetings in which people from different sectors of the society are expressing themselves in the context of the popular consultation scheduled until November 15. Organizers said there'll be 135,000 of such meetings till November 15.
There are diverse opinions and among the most recurrent ones are criteria to include the right to die, while many agree on the need of a law to protect animals.
So far, there is no consensus on the change in the institution of marriage, being one of the most debated issues.
Some proposals advocate for approving the union between two people, however, others insist on only allowing the union between a man and a woman, as the current Constitution, in force since 1976, stipulates.
Other people stress the need to strengthen the People's Power Assemblies from the grassroots level and to foster greater spaces for Cubans in the economic development of the nation, especially investment.
Other reports also state that the age of the President of the Republic should not be limited to 60 years old to start his administration, as the Draft Constitution proposes, which ratifies the socialist nature of Cuba and the leading role of the Communist Party in the society.
The People's Power National Assembly agreed on July 22 to hold the popular consultation from August 13 to November 15, and after that, the document will return to Parliament for the final analysis, before being submitted to a referendum for its approval or not by the people.