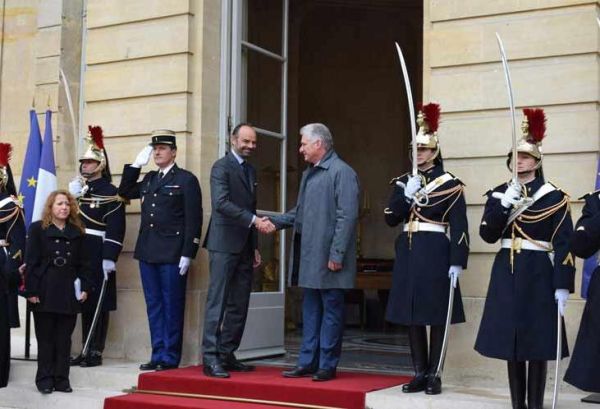 Cuban President Miguel Diaz-Canel arrived in Paris on Wednesday on a transit visit prior to a tour that will take him to European and Asian countries
The Cuban president was welcomed by French Prime Minister, Edouard Philippe, at the Matignon Palace where the two leaders are scheduled to have a working lunch, according to the agenda.
Diaz-Canel will make official visits in the coming days to Russia, China, Vietnam, the Democratic People's Republic of Korea and Laos.
According to the Cuban Ministry of Foreign Affairs, the tour will take place between November 1 and 12, and Diaz-Canel will be received by the highest authorities of the State and Government of those nations, with which he will exchange on the bilateral agendas and analyze international issues of common interest.