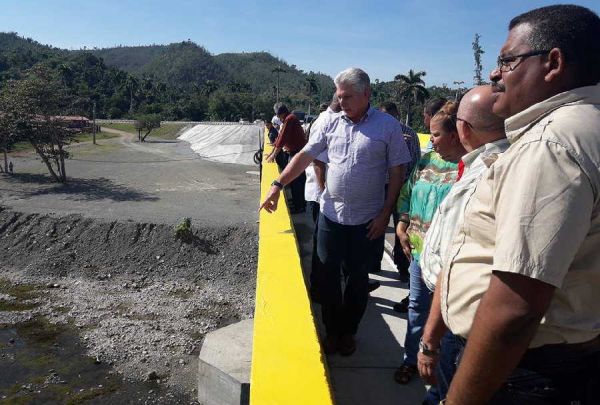 The visit, aimed at checking the economic and social programs in the territory, began in the esatern town of Baracoa
Cuban President Miguel Diaz-Canel is heading a government visit to the eastern province of Guantanamo on Wednesday to check economic and social programs in the territory.
According to local media, the visit began in Baracoa, on the eastern tip of the island, where Diaz-Canel met with authorities and workers at the chocolate factory.
On that occasion, the president and the workers discussed the investment being made there.
The head of state also visited the new bridge being built over the Toa River with the collaboration of Venezuelan construction forces. The viaduct collapsed in October 2016 due to Hurricane Matthew.
According to the agenda, Diaz-Canel is expected to visit other sites linked to the process of constructive recovery and social development, such as Baracoa asphalt plant.
The president has made working visits to different provinces of the country since his inauguration in April 2018, including Pinar del Rio, Matanzas, Cienfuegos, Ciego de Avila, Holguin and Santiago de Cuba.