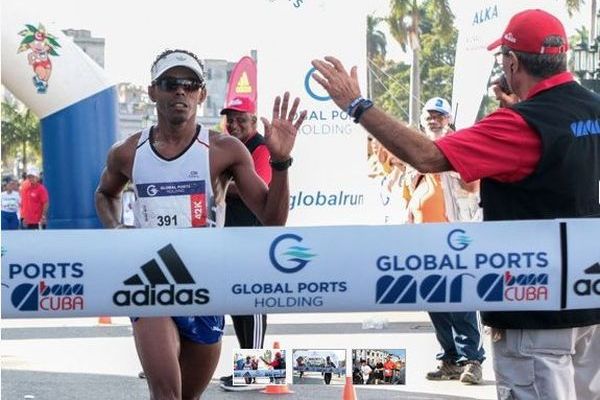 Cuban long-distance runner Henry Jaen won for the sixth time the marathon Marabana 2018, the popular race with highest participation in the country
Early this morning, president, Miguel Diaz-Canel, greeted the runners. 'Very well to dawn in Havana #LaHabana500 with the #Marabana2018.Greetings to organizers and participants. #FidelCastro taught us that sport is a right of the people. #SomosCuba #SomosContinuidad', wrote the head of State in his Twitter account.
The edition 32 of Marabana started at 07:00 this morning, with over five thousand participants, both Cubans and foreigners from some 50 countries.
Marathonists included famous U.S.movie star, Will Smith, who had their start facing the emblematic National Capital, where they also had the finish line.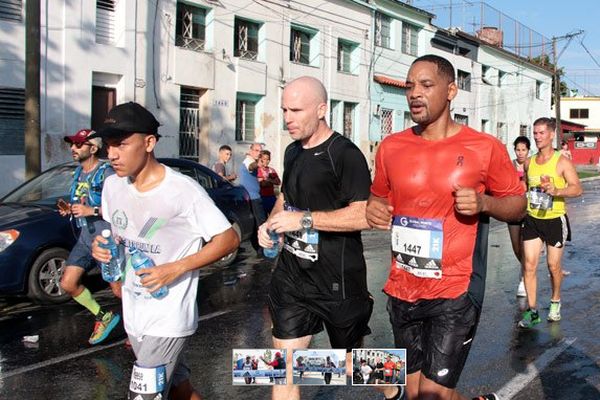 The race has three modalities of competition: marathon, half-marathon and 10 kilometwers. According to the director of the project Marabana/Maracuba, Carlos Gattorno, the circuit is the same than the previous year, certified b67 the World Marathons Association.
Jaen stopped chronometers at 2:33.59 hours, five seconds more than his time last year.  In statements to the press, he attributed the extra time to the high temperature and humidity, while recalled the circuits had some ups and downs.
Behind the winner entered his compatriot Alien Reyes, second and Polish Wojciech Kopec, third.