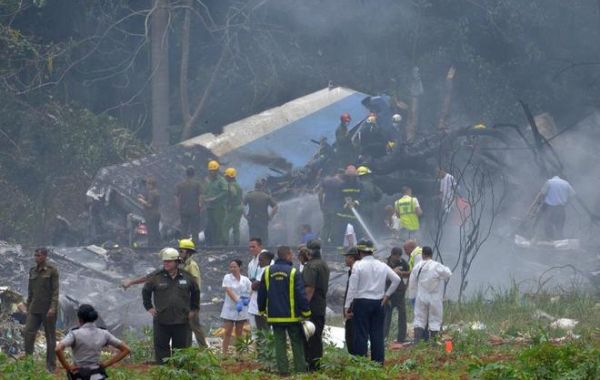 Investigations to clarify the causes of the plane crash occurred in Havana and the identification process of the victims continue today by Cuban experts
The Institute of Forensic Medicine said that 36 of 110 dead in the incident reported on Friday in the vicinity of the Jose Marti International Airport were identified.
Specialist Jorge Gonzalez told Prensa Latina that process of recognizing the victims might take up to 30 days, but determining the causes of the disaster usually takes months and up to one year or more.
The expert, recognized for his work in the search and discovery of the remains of the Argentine-Cuban guerrilla Ernesto Guevara in Bolivia, explained that the specialists have in their hands the files of the six Mexican crew members, which could accelerate the identification process of those people.
Transportation Minister Adel Yzquierdo told Prensa Latina that the Boeing-737-200 aircraft 'black box' voice recorder of the Mexican company Damojh is in good condition. The plane was leased by state airline Cubana de Aviacion, and fell ashore between the Jose Marti airport and Santiago de Las Vegas, in Boyeros municipality.
Izquierdo said that the commission set up to clarify the causes of the tragedy is working in accordance with the international protocols established for these cases.
Cited by the Cuban News Agency, the transportation minister said that two aeronautical experts from Mexico, a country to which the Damojh company belongs, joined the investigation.
National authorities stressed that even when Cuba accepts foreign specialists, the country has all the conditions to carry out the investigation.
There were 113 people, of them 102 Cubans, six Mexican crew members, two Argentine and one Mexican tourists, and two Saharans living on the Caribbean island, traveling on board the Boeing-737-200 aircraft -which would cover the Havana-Holguin route.
The survivors of the tragedy continue in extreme critical condition and with a reserved prognosis, admitted to the General Calixto García University Hospital, in Havana.