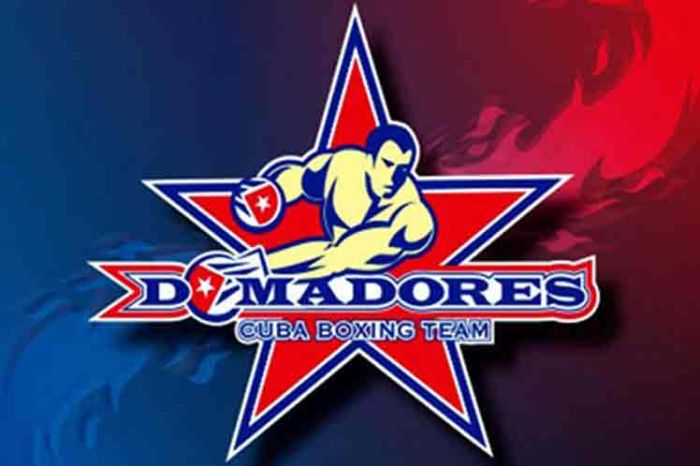 According to the Cuban National Boxing Federation President, Alberto Puig,  the World Series is of vital importance for the Cuban athletes

The Domadores (Tamers) of Cuba is now working to get included in the finals of the 8th World Series of Boxing (WSB), said Cuban National Boxing Federation President Alberto Puig Tuesday.
'The priority will be to contribute to the preparation of the fighters that will represent Cuba in the Central American and Caribbean Games in Barranquilla, Colombia, and we will try to give some more action to the second-ranked fighters of the national pre-team,' Puig stated to reporters from Prensa Latina Tuesday.
Puig also said that a strategy has been devised, to let some young fighters earn some more experience.
'There is a chance that some of the fighters will face more demanding rivals in Europe, that is the intention of the coaches,' he added.
The executive said that although the priority of Cuban boxing will be to provide the greatest number of titles in the Central-Caribbean event, the World Series is of vital importance.
'Our main challenge will be the Barranquilla games, but in the WSB, we could face teams from Uzbekistan, Great Britain, Russia, Kazakhstan and Italy, all of them with quality,' he said.
He also reminded that the Junior Olympiads and the Junior World Championship will also be important competitions.