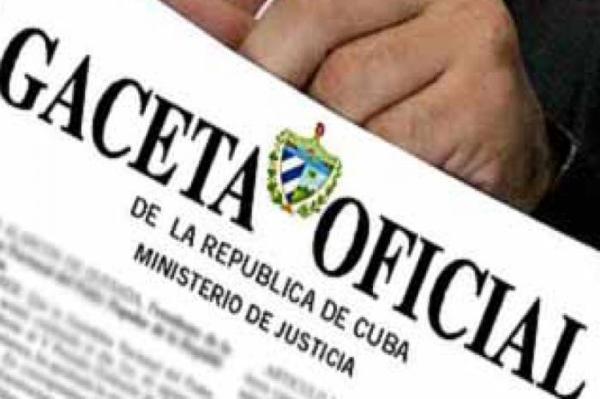 A new judicial tool that unifies Cuba"s geological policy, together with the peculiarities of its introduction and the actors taking part of it, is published today in the Gaceta Oficial de Cuba.
As the director of Geology of the Ministry of Energy and Mines, Enrique Castellanos, detailed, in press conference at the headquarters of that organism, this regulatory framework improves the organization in that sphere to benefit directly several branches of the national economy.
The Decree 345 of the Council of Ministers and the six resolutions associated to it, specify that the activity is governed by a Development Program at médium and long term according to the own social and economic policy designed by the country.
One of the most notable contributions of the regulation is the creation of the National Geology Council which will be formed by a dozen organisms for the coordination of geological studies in the nation, revealed Castellanos.
According to the norms, several organisms of the State's central administration will meet periodically to project the geological studies to be carried out in the country in the following years, he said.
This will prevent excessive expenses, duplicity in the import of equipment and contribute to improve the priorities as their financial distribution because all the volume of geological activity of the country will be known, he added.
The regulation also defines that the entities to exploit mineral resources, will pay the State a compensation rate for the geological research work made and, at the same time, defines the main aspects of the national cartography.
These legal regulations, without precedents in the Cuban geological field, become a pertinent tool before the notable increase in geological activity levels in the country, asserted Castellanos.
Only for 2019, he explained, 26 works of search and evaluation of mineral resources are planned, of which the Cuban State will obtain a varied supply of raw materials such as limestone, sand, clays, marble and magnesite.
The regulations, available in the Extraordinary issue of the Gazette Number 41 in its website, will be enacted as of next Monday, August 20.