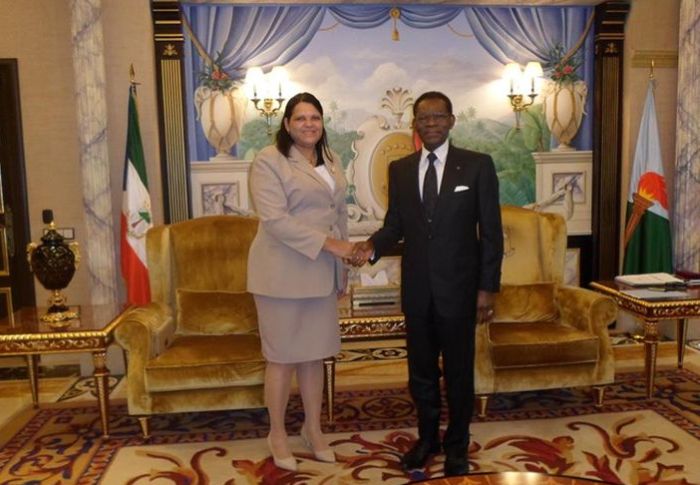 Vice President of the Cuban Council of State Mercedes Lopez Acea is currently on an African tour that seeks to further strengthen bilateral cooperation with African region and the Indian Ocean
The tour includes Cape Verde, Equatorial Guinea, Ghana and the Seychelles Islands.
Upon her arrival in Equatorial Guinea Thursday, Acea highlighted the friendship ties between the two nations and expressed appreciation for the presence of president Obiang Nguema Mbasogo in the funeral of Cuban historic leader Fidel Castro. Havana and Malabo established diplomatic relations 45 years ago.
According to infographics published by Granma newspaper, over 6 thousand Cubans are assisting 29 African countries, and over 40% of them belong to the health sector.
Likewise, some 30 thousand African students have graduated in Cuban universities, and currently almost 10 thousand are completing their higher education in the Caribbean island.