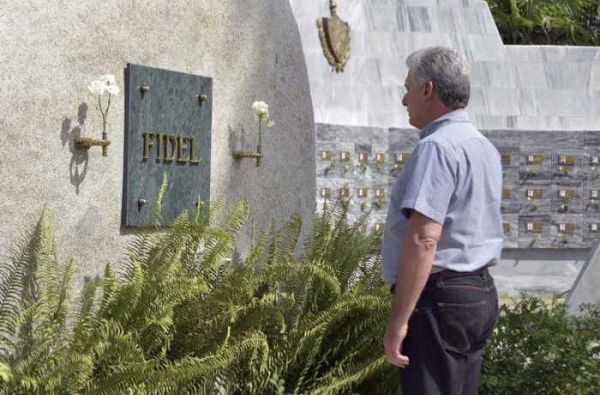 Cuban President Miguel Diaz-Canel paid tribute to the historic leader of the Revolution, Fidel Castro, in the Santa Ifigenia cemetery of Santiago de Cuba
Díaz-Canel also deposited flowers in the niches of the Cuban heroes José Martí, Carlos Manuel de Céspedes and Mariana Grajales, essential names in the history of the nation.
As part of his tour of Santiago de Cuba, the head of state checked investment works, including those carried out in the port.
The day before, Díaz-Canel toured the Universidad de Oriente, where he spoke with students and professors from that institute.
Also, the president greeted residents of the territory of El Cobre, an emblematic site of Cuban religion, history and culture, guarded by the Sierra Maestra and the National Shrine of the Virgin of Charity.