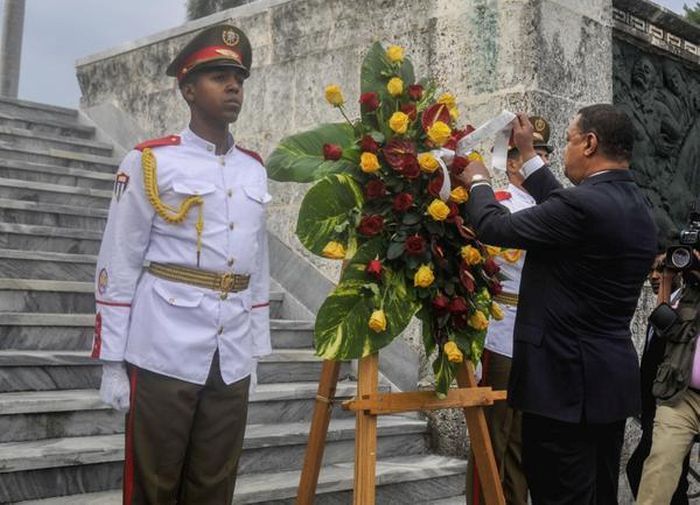 The distinguished visitor also paid tribute yesterday to those combatants fallen in internationalist missions
Yesterday, January 9, Army General Raúl Castro Ruz received Mulatu Teshome Wirtu, president of the Democratic Federal Republic of Ethiopia, who is making an official visit to the country.
During the fraternal meeting, the two leaders reviewed bilateral ties and agreed that relations and cooperation are developing positively. They reaffirmed their intention to continue strengthening relations, seeking new ways to expand them, and additionally addressed issues of interest nationally and internationally.
Accompanying the distinguished guest were Getahun Mekuriya, minister of Science and Technology, as well as Health Minister Yifru Beheran Mitike, and other members of the official delegation.
Also participating on the Cuban side were Bruno Rodriguez Parilla, Roberto Morañes Ojeda, Rodrigo Malmierca Daz, and Elba Rosa Perez, ministers of Foreign Affairs, Public Health, Foreign Trade and Investment, and Education, respectively, as well as other functionaries from the Foreign Ministry.
Ethiopia President Calls to Deepen Friendship Ties with Cuba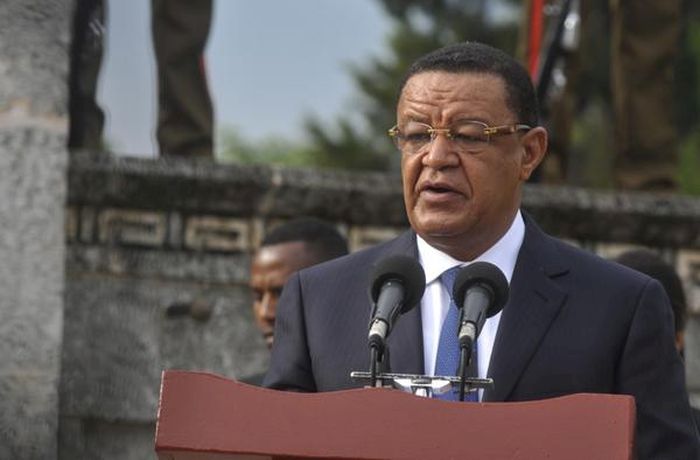 President of Ethiopia, Mulatu Teshome Wirtu called to defend the ties of friendship and collaboration between his country and Cuba during one of the activities of his official visit.
After laying a wreath before the Pantheon of the Internationalists in the capital Colon Necropolis, Teshome Wirtu recalled the Cuban soldiers who offered their lives for the independence of Ethiopia.
Also, the head of state —who arrived yesterday in Havana— evoked the courage and determination of the Cubans who fought against the system of racial segregation in South Africa and Namibia, known as apartheid.
Also, Teshome Wirtu highlighted the pacifist vocation of the historical leader of the Cuban Revolution, Fidel Castro, who always fought for equity and against social injustice, he evoked.
The African dignitary, who will remain on the island until January 12, called for strengthening investment and collaboration between the two nations, referring to the good state of bilateral exchange.
The sectors of health and agriculture are the fields of collaboration of greater development between both countries and in this respect new perspectives are also opened in areas of education and other non-traditional such as biotechnology.
On the other hand, the brigade general (r) and vice president of the Association of Combatants of the Cuban Revolution, Delsa Esther Puebla, considered that 'the unity and the effort to preserve the sovereignty of both peoples will be an standard', in the context of the relations between Havana and Addis Ababa.