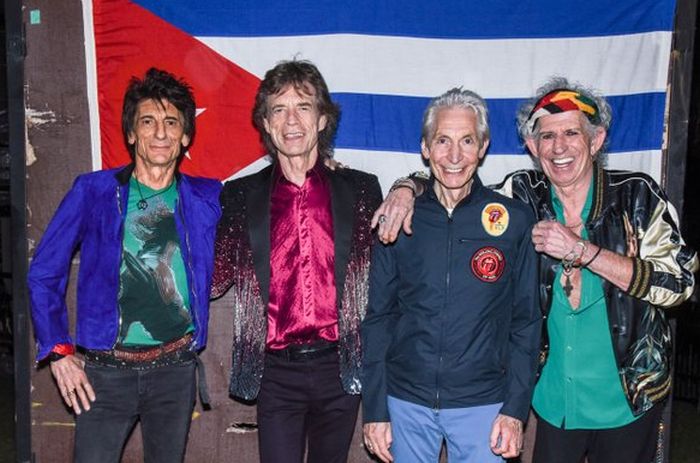 The short film also includes a summary of the entire tour made by the famous British band throughout Latin America.
The documentary "Olé, Olé, Olé!: A Trip Across Latin America" and a photographic exhibition about the tour of the legendary British band The Rolling Stones was premiered in Havana.
The film includes well-known songs such as Sympathy for the Devil; (I Can't Get No) Satisfaction; Honky Tonk Women and Paint it, Black, recorded during the live concert the band, led by Mick Jagger, performed two years ago.
Not only the short film includes the recordings of the show in Cuba, but it is also a summary of the entire tour by The Rolling Stones throughout Latin America and countries such as Chile —where it began-—-, Argentina, Uruguay, Brazil, Peru, Colombia, and Mexico, to finish here in March 2016.
A news release from the Cuban Film Institute states that the exhibition contains 15 photographs taken during the band's performance in Havana, where they made history by performing for more than one million people.
The exhibition was held in coordination with the British Embassy in Cuba and was  opened to the public in the gallery of Havana's 23 y 12 movie theater, which is the venue of the Cinematheque of Cuba.
This rock band was founded in London in April 1962 and it is considered one of the most influential groups in the history of music, since many of its productions rank among the best of all time.