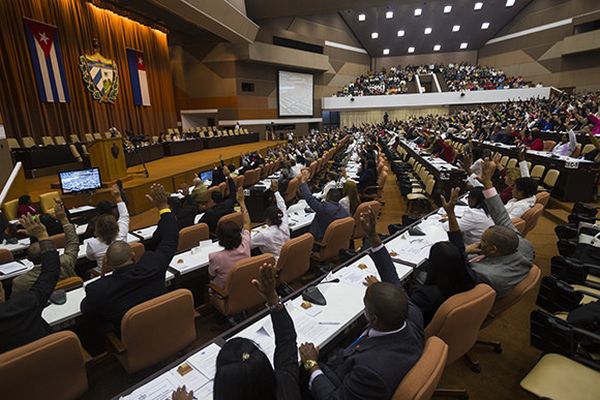 Cuban President Miguel Diaz-Canel proposed to postpone the presentation of the Council of Ministers for the next session of Parliament, scheduled for July
The initiative was unanimously supported by the deputies of the newly installed 9th Legislature of the National Assembly of Popular Power.
Miguel Díaz-Canel's First Speech after Taking Office
The first vice president of the Council of State of Cuba, Salvador Valdés, was also appointed first vice president of the Council of Ministers.
President Díaz-Canel's proposal received the support of the plenary of the 9th Legislature.
Diaz-Canel recalled in the Palace of Conventions of this capital that the Constitution does not force the same person to occupy both positions, but it has been a practice in the Greater Antilles.