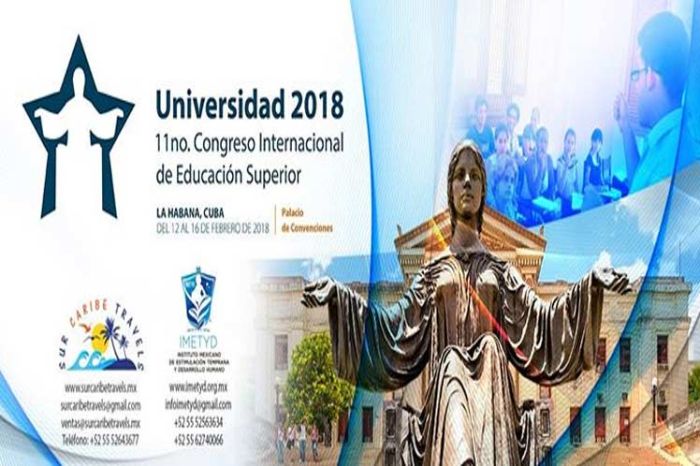 This congress is regarded as a space for meeting, dialogue and debate on the most pressing issues concerning higher education in the region
About 2,500 delegates and guests among Cubans and foreigners will meet as of today until February 16 in this capital during the 11th International Congress of Higher Education, Universidad 2018.
The event, organized by the Ministry of Higher Education and institutions of higher education in Cuba, will have as slogan 'University and the 2030 agenda for sustainable development'.
The website of Universidad 2018 posted that the attendance, among other personalities, of Argentine political scientist and sociologist, Atilio Borón, is expected.
Spanish journalist and writer established in France, Ignacio Ramonet, and Brazilian academician Paulo Speller, Secretary General of the Organization of Ibero-American States for Education, Science and Culture (OEI), are also announced.
According to its organizers, the meeting takes place on occasion of the centenary of the Cordoba Reformation, a student movement started in the National University of that Argentine city in 1918, which later spread to the rest of the centers in the country and Latin America.
After two decades of its first edition, this congress repeats as a space for meeting, dialogue and debate on the most pressing issues regarding higher education in the region.
Conferences, roundtable discussions and panels are part of the activities of the scientific program, which will take place at the Conference Center in Havana and some alternative venues.