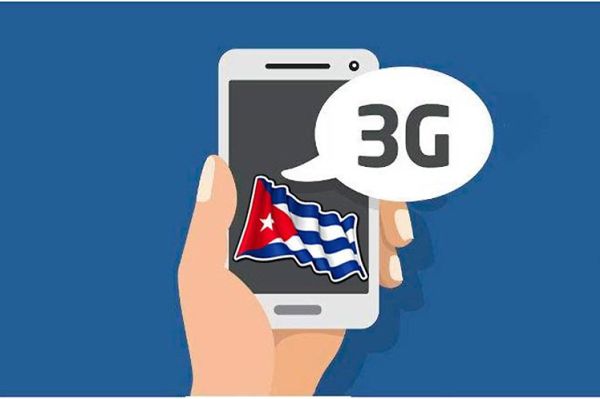 Cuba is expanding Internet access via mobile data through 3G at much affordable rates as of December 6, executives Telecommunication Company (ETECSA) announced
This service will be available for users with 3G wireless mobile technology operating in 900 Mhz, with Internet access, and its line has been identified by having previously used data, specialists said. Purchase of the service can be made through USSD code *133#1 for buying data. Users can acquire in this platform not only the packages of data but also the consumption fee.
Subscribers already recognized may purchase the package of data of their choice. The providing company offers four packages plus a 300 MB bonus for national browsing, which will be valid for 30 days as of the first use, they explained.
The first package is 600 MB at a monthly cost of 7 cuc (equivalent to a US dollar), then 1.0 GB for 10 cuc; 2.5 GB for 20 cuc; and 4 GB for 30 cuc.
They also explained that the consumption tariff is an option that allows users have access to the internet without buying a specific package and has no limits.
The consumption tariff will be of 0.10 cuc/MB for Internet browsing of international sites and of 0.02 cuc/MB for accessing Cuban sites. It means a 90 percent reduction in the usage rate.
As of December 6, at 08:00, local time, users will receive a notification when the service is ready to proceed to purchase the package: the first day, the service will be available for wireless mobile phones with digits 52xxxxxx and 53xxxxxx.
On December 7, the service will be ready for those mobile phones starting 54xxxxxx and 55xxxxxx, and on December 8, it will be for 56xxxxxx and 58xxxxxx.
The new access modality is part of the computerization program of the Cuban society, which began to advance gradually since 2013.
According to official data, Cuba, a fiercely blockaded country, already has 670 computer room with Internet access, more than 1,200 Wi-Fi open hotspots, and 5.3 million mobile lines in a population of 11 million inhabitants.