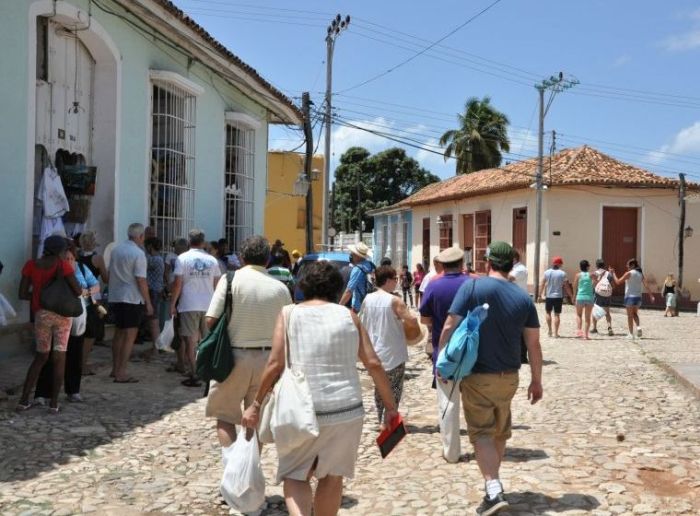 Cuba received the Excellence Award as the safest country for tourism at the International Tourism Fair Fitur 2018, which takes place until January 21 in Madrid
The award was received by the Cuban minister of the industry, Manuel Marrero, who heads the island's delegation to that event, reported Gustavo Machín, Cuban Ambassador to Spain, in his Twitter account.
The delegation from the Caribbean country is made up of executives from the main hotel chains, as well as the associates Melia Hotels, Iberostar, Blue Diamond, among others.
Also participating are the top business management organizations Viajes Cuba and Cubasol.
Inaugurated this Wednesday by the Spanish monarchs Felipe VI and Letizia, the fair is attended by European and Canadian tour operators and there is a strong presence of Latin American delegations.
In total, more than 10,000 companies participate and it is expected that the visits will reach 250,000 people.
The list of exhibitors (from 165 countries) reaches 816, eight percent above the 2017 version, with a 13 percent increase in foreign participation, which represents 54 percent of the total.