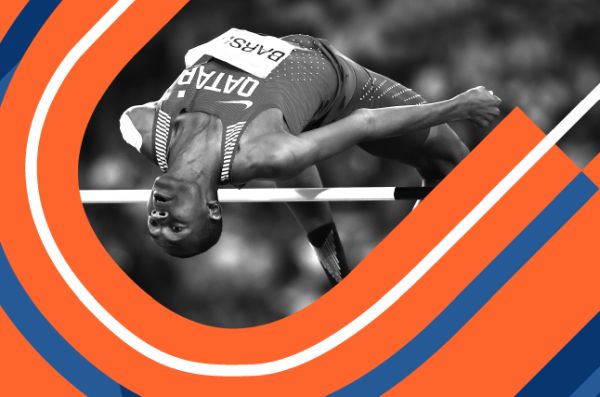 With his 2.40 meters jump, the Qatari athlete wants to encourage other people to keep a healthy life style
High jumper male world champion local Mutaz Essa Barshim won here the first stop of the Diamond League in this city Saturday, with 2.40 meters and tries to encourage other people to keep a healthy life style.
In his statements a little after winning his competition and setting a record for the year 2018, Barshim admitted his responsibility in encouraging his country fellows to do physical exercises.
Qatar, as much as many other countries, is suffering high ranks of obesity, Vitamin D deficiency, high cholesterol and diabetes as a result of the lack of physical exercise and the tendency to eat fast foods.
Barshim is one of the stars wanting to get a gold medal at the 2019 World Championship in his native country and the 2020 Olympic Games in Tokyo, Japan.
However, the man who won the title for Best Athlete of the Year in 2017, knows his position may help outside the competition courts.
'You must add sports to your life style, in every house, in every family,' he said. Recent studies show that more than 70 percent of Qatari citizens is suffering from obesity.
A 2016 report from Qatar's Biobank Medical Research Center, based on a universe of five thousand people, revealed that 83 percent of the population does very little or no physical exercise.
The authorities, worried about obesity, give a day off to more than a million Qataris to practice some physical exercise.
Other winners were North American Sandi Morris (women's pole vault, 4.84m); Croatia's Sandra Perkovic in women's discus with a Diamond League record of 71.38m; Cuban Pedro Pablo Pichardo (men's triple jump, 17.95m); Bahrain's Steven Gardiner (men's 400m, 43.87s); and North American Noah Lyles (men's 200m, 19.83m).
The next Diamond League meet is on May 12 in Shanghai, China.