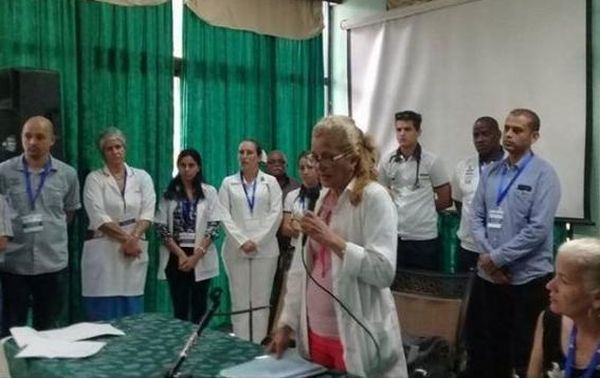 The remains of the last nine identified victims of the plane crash that occurred in Cuba on May 18 will leave for their places of origin today accompanied by their relatives to be buried
On Saturday, the Legal Medicine Institute informed about the conclusion of that exhaustive process of identification of all 110 immediate victims of the plane crash, in addition to two of the survivors who passed away last week at the Calixto Garcia Hospital, despite the extraordinary efforts made by the highly qualified team of experts who were attending to them to save their lives.
When receiving the information, the relatives acknowledged the work done by the Legal Medicine Institute and all Cuban authorities to guarantee that process.
Institute Director Sergio Rabell yesterday reported about the achievements by the team of experts working on the recognition of the bodies in the context of a meeting of Cuban and U.S. forensic specialists held at the Hotel Nacional, in Havana.
Most of the passengers on the flight were from Holguín, a province in eastern Cuba where the airplane, a Boeing 737-200 leased by Cubana de Aviación to the Mexican company Damojh, was heading.
According to reports, the identification of all 11 foreigners on the plane was completed: six Mexican crew members, two Argentinean and one Mexican tourists, and two Sahrawi residents in Cuba.
In previous appearances, Rabell commented that the work of the experts has been intensive, since the victims had multiple traumas and many of them were severely burned.