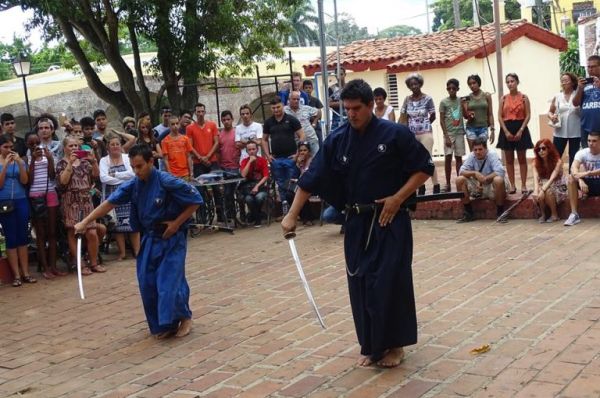 The 4th Japanese Culture event was inaugurated this Thursday in Sancti Spiritus at the Casa de la Guayabera
The celebration is sponsored by this institution and its Otakuss Project, the Provincial Culture Office and involves collaboration with the Embassy of Japan in Cuba.
Ryokei Motobayashi, culture and press attaché from the Japanese Embassy along with local cultural and government authorities presided over the opening ceremony, also attended by nearly 200 young people from the territory.
The event, which will come to an end on Sunday, also includes a film show at the Conrado Benítez cinema, and a series of lectures by guests from the University of Havana, the Higher Institute of International Relations, and the Cultural Attaché himself.
Luna, the artificial intelligence robot formerly known as Paro, is one of the attractions of the event. This robot was already exhibited in Casa de la Guayabera last February.
Written by: Carlo Figueroa
Translation by: Escambray