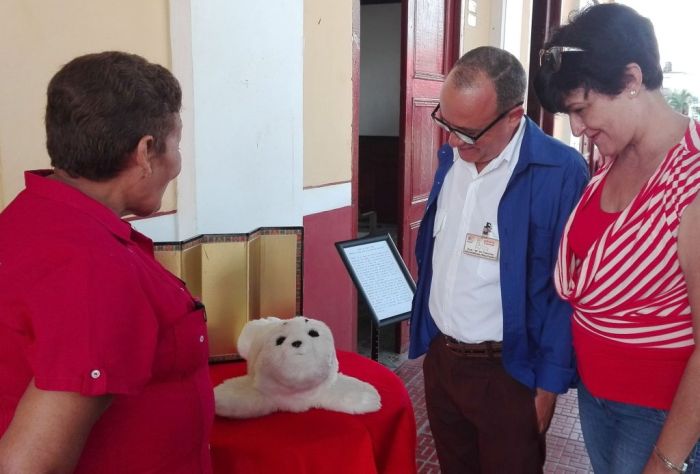 Paro, the robot with the greatest therapeutic effect in the world, has stolen the show at La Guayabera 5.0 Technology Fair underway in the central Cuban city of Sancti Spíritus
The baby seal, designed in 1993 by Takanori Shibata of the Intelligent System Research Institute of Japan, welcomes those who visit the Casa de la Guayabera, one of the venues of the fair.
Thanks to the Embassy of Japan in Cuba, Paro made it to Sancti Spiritus to show how its temperature, touch, light, and audio sensors avail it to notice people, collect information from the environment and even "understand" some words, which has been used in the treatment of persons with special needs.
According to Alejandro Sicilia, assistant to the culture and press section at the embassy, Paro was a special attraction in the conference given by KenjiShimada, first secretary of the diplomatic mission.