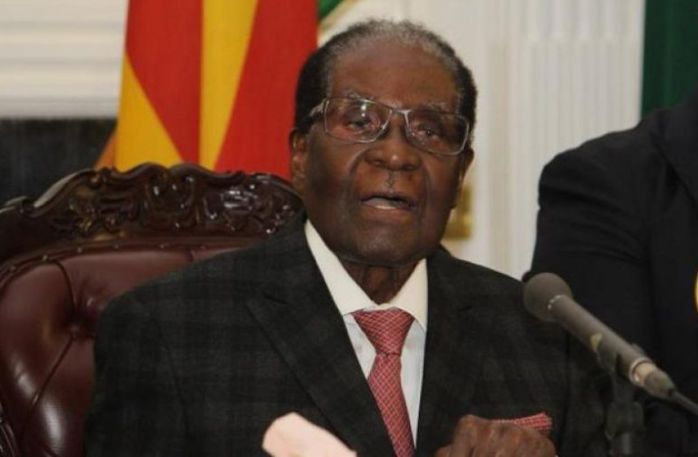 The announcement was made shortly before Parliament's impeachment proceedings
Zimbabwe's president for almost four decades, 93-year-old Robert Mugabe has resigned shortly before Parliament's impeachment proceedings, a move that was abandoned after knowing about the nonagenarian's decision.
His letter of resignation was tendered to the Speaker of Parliament as stipulated in section 96 of the Constitution, reported The Zimbabwean.
'My decision to resign is voluntary on my part and arises from my concern for the welfare of the people of Zimbabwe and my desire for a smooth, non-violent transfer of power,' said Mugabe in his letter which was read out in parliament.
Mugabe, who had been the world's oldest head of state at 93, said that proper procedures should be followed to install new leadership. He had been stripped off his post as top leader of the ruling Zimbabwe African National Union-Patriotic Front party (ZANU-PF).
Chief Secretary in the Office of the President and Cabinet, Misheck Sibanda has informed all cabinet ministers that they must report for a cabinet meeting at the State House on Tuesday, the Zimbabwe Mail reported on its website.
Ruling party chief whip Lovemore Matuke said that recently fired Vice President Emmerson Mnangagwa would take over as the country's leader within 48 hours. Matuke said Mnangagwa, who fled the country after his firing, 'is not far from here'.
The political crisis that led to Mugabe's resignation was the sacking on November 6 of Mnangagwa, a stalwart veteran and leader from the liberation was, and a favorite among the military brass.
Matuke said they look forward to Mugabe doing the handover of power 'so that Mnangagwa moves with speed to work for the country'.