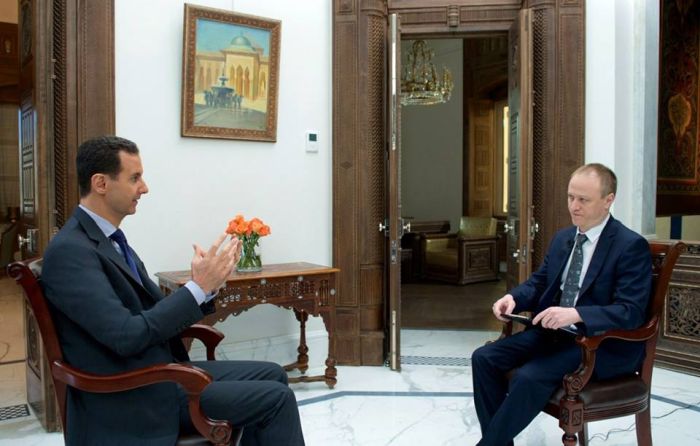 Bashar al-Assad told Russia's Sputnik News that Syria had formally requested inquiries on an alleged chemical attack on a town in Idleb province
The United States has blocked the requested inquiries on an alleged chemical attack on a town in Idleb province, President Bashar al-Assad said in an interview with Russia's Sputnik News.
'We formally send a letter to the UN, in which we ask that a delegation should be send to investigate what happened in Khan Shaykhun, but they have not sent it so far, as the West and the United States have blocked the arrival of any delegation,' the President denounced.
If the experts arrive there, they will find that all the (Western) sayings on what happened in Khan Shaykhun and then the attack against the Shayrat Airbase were a false flag, a lie,' Al Assad said.
He recalled that after the first chemical attack the terrorists perpetrated several years ago in Aleppo against the government forces, Damascus had also requested the United Nations to send experts to carry out an investigation.
'Then there were many similar cases, but the UN never sent any delegation to Syria, the same thing is happening now,' the president said.
'We consider it a provocation for a very simple reason: if it had been a gas leak or an attack, and it is said that about 60 people died there, how come the people in the city are going about with their life as before?' Al-Assad asked.
The president provided details on how the situation was deceitfully manipulated and the role played by the so-called White Helmets, clearly identified by their links to the terrorist group Front for the Liberation of the Levant, formerly Al Nusra.