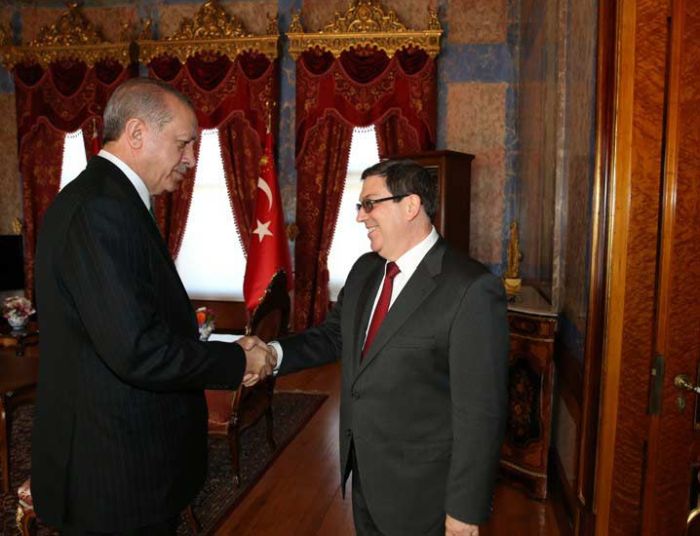 This meeting put an end to the agenda of the 2-day visit paid by the Cuban diplomat to that Eurasian republic
Cuban Foreign Minister Bruno Rodriguez Parrilla finished his 2-day visit to Turkey Friday, with a meeting with Turkish President Recep Tayyip Erdogan in this city.
The Head of State welcomed the Cuban delegation at a closed doors meeting at the Beylerbeyi Palace of Istanbul. Turkish presidential spokesman Ibrahim Kalin and Foreign Affairs Viceminister Ahmet Yildiz attended the encounter.
This activity put an end to Rodriguez official agenda in Turkey. Both governments expressed their interest in increasing bilateral relations and establishing a multilateral agenda of common interest.
The sides agreed to push agreements to help expand exchanges and mutual friendship between the two countries.
Rodriguez highlighted the importance of the visit Erdogan made to Cuba in February 2015, an occassion in which some agreements were signed, and the potential to increase bilateral relations was improved.
Among possible fields of interest, Rodríguez mentioned tourism, pharmaceutical industry, biotechnology, renewable energy and infrastructures, pointing out that 'at present there are studies available, and others are being made'.