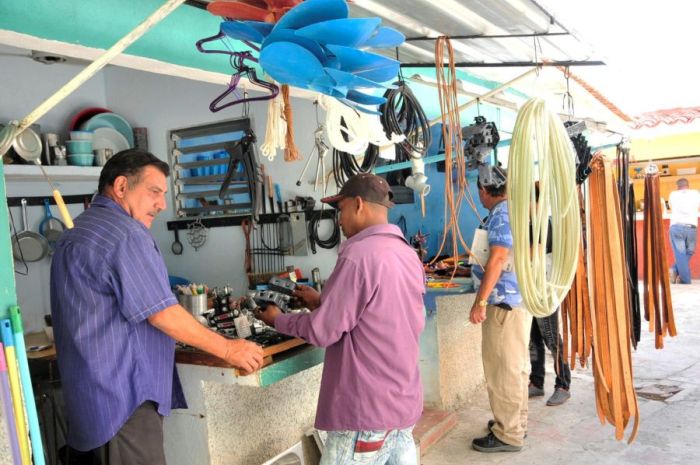 Self-employment continues to grow in Sancti Spiritus, where a total of 24,985 people work in one or more activities, the highest figure since 2010
Self-employment Reveals Positive Results in Sancti Spiritus
According to sources from the National Office of Tax Administration (ONAT) in this central Cuban province, the granting of licenses amounts to almost 25,490, since people can apply for more than one activity.
This type of employment, which currently represents about 11% of the persons employed in this territory, included less than 9,500 people in 2010, a year marked by the sustained rise of the non-state sector when measures were approved to make it more flexible and to expand it.
In addition to the increase in the number of self-employed people, local budget has been enlarged with the collection of taxes, which reports more than 104 million pesos this year, according to ONAT statistics.