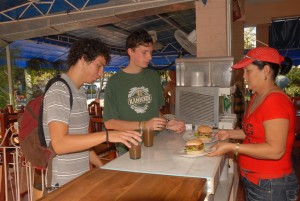 Self-employment has had a positive impact on Sancti Spiritus's socio-economic spheres. Over 7 000 new jobs have been provided, tax revenues have been largely increased, while products and services are diverse.
The tendency for self-employment growth is best manifested in certain activities such as foodstuffs-related businesses, baby-sitting, driving, and house renting, among others.
The recent expansion of autonomous jobs allows the possibility of hiring places to be used as barbershops, beauty parlours, service workshops, and gastronomy centers.
Self-employment is an alternative solution to the reduction of employees process carried out in Cuba. It seeks to concentrate state efforts on key sector, while improving both productivity and efficiency.