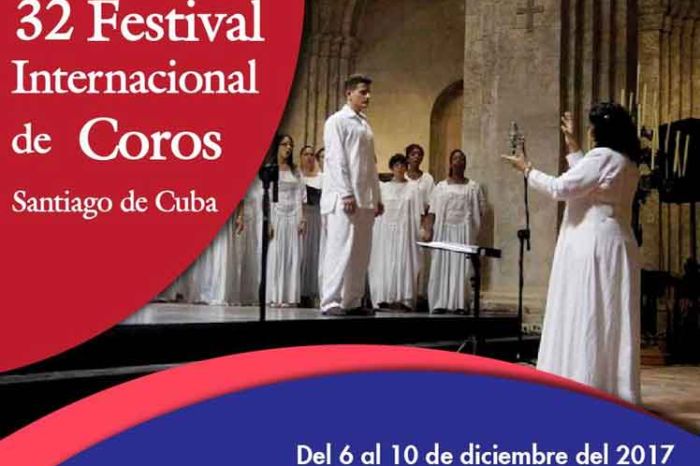 The 32nd International Choir Festival will will gather Cuban and foreign groups from December 6 to 10
The 32nd International Choir Festival will ratify Santiago de Cuba as a significant place of that event, when the event will gather Cuban and foreign groups from December 6 to 10.
The event will pay tribute to Maestro Electo Silva, a National Music Prizewinner, founder of the meeting and defender of singing voices, who recently died and has one of his greatest works in the Orfeon Santiago, along with the children's chorus and the teaching of that difficult artistic performance.
The Dolores Concert Hall, recognized by Cuban singers as one of the best nationally acoustics for concerts, will be the main venue of the performances that will also include squares, parks, schools, hospitals, museums, prison centers and other areas.
Along with recognized Cuban groups, the organizing committee points out the international participation and the celebrations to such notable directors such as Alina Orraca, Beatriz Corona, Carmen Collado, Corina Campos and Leonor Suarez.
Meeting with students and professors, and theoretical sessions and practical workshops that will be part of the program, will be carried out at the Esteban Salas Conservatory, where the musical talent of the city is trained along with the Jose Maria Heredia Vocational Art School.
The popular choral performances, a tradition of the event that will fill with harmonies several spaces of the city will also take place during those days. The event will close in front of the Municipal City Council and the central Céspedes Park.