Sancti Spiritus runner Yasniel Carrero was officially included in the list that represents Cuba at IAAF Championships London 2017 to begin as of this Friday, according to information of Jit website.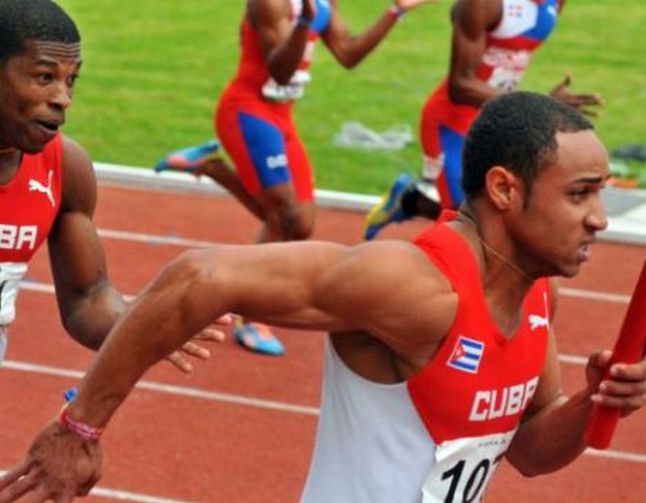 Carrero joined the delegation along with Roberto Skyers and Harlyn Pérez, as part of the last minute adjustments in the Cuban team, which also counts on the 4×100 men's relay, bringing the number of representatives of the island at the World Championships to 27.
According to information from Jit, these athletes leave Havana with others who completed their preparation at home, while the location of Guadalajara served as a base for out top competitors.
The total of Cubans would have been 28, but Reynier Mena could not make the trip because he suffers conjunctivitis and the technicians decided that his place will be occupied by long jumper Maikel Massó or hurdler Roger Valentin Iribarne, already guaranteed in their respective events.
The list is headed by women Yarisley Silva, pole vaulter, and Denia Caballero, Beijing 2015 world monarchs; as well as the other discus thrower Yaimé Pérez, who ranked fourth in that same contest.
It is also notable the presence of decathlonist Leonel Suarez, double Olympic bronze medalist and runner-up in Berlin 2009 WC, and heptathlonist Yorgelis Rodríguez, Toronto 2015 Pan American champion and seventh seat in Rio 2016 Olympics.
The group also includes short hurdlers Roger Valentín and Yordan O'Farril, long jumpers Juan Miguel Echevarría and Maikel Massó, along with triple jumpers Andy Díaz, Lázaro Martínez and Cristian Nápoles.
Roxana Gómez (women's 400m), Yoandys Lescay (men's 400m), Rose Mary Almanza (women's 800m), Liadagmis Povea (women's triple jump), Yanniubis López (women's shot put), Zuriam Hechevarría (women's 400m hurdles), José Luis Gaspar (men's 400 m hurdles) and Dailin Belmonte (women's marathon) will also be present in London.
Finally, the men's 4x 400 relay will include Adrián Chacón, Osmaidel Pellicier, William Collazo and Leandro Zamora.
In Beijing 2015 WC, Cuba ranked tenth with two gold and one silver medals.