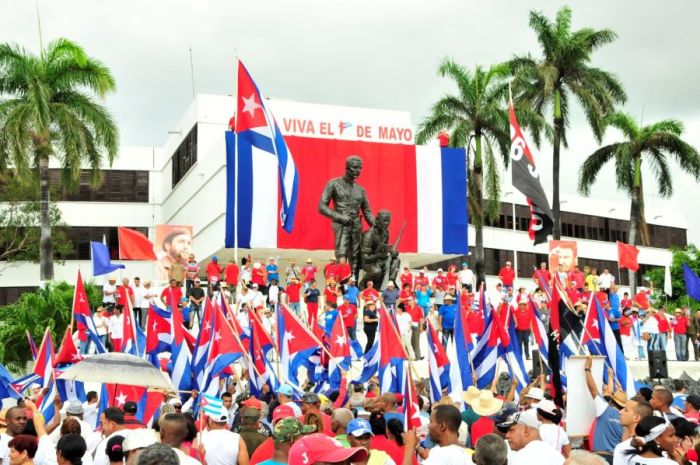 A crowd of people gathered this 1st of May at the Plaza de la Revolución Mayor General Serafín Sánchez of Sancti Spíritus, to commemorate the International Workers' Day
The march began after Mercy Rodríguez Crespo, secretary general of Workers' Trade Union (CTC) in the territory, read a speech in which she highlighted the contribution of the working class to the socio-economic development of the province.
Photo Gallery: Mass Parade to Mark May Day in Sancti Spiritus
Raul Castro Presides Over May Day Parade in Havana
The marchers carried Cuban and July 26th flags, allegorical posters and the great majority of them was dressed with white, red and blue garments.
The parade was led by 5 000 young workers and students, and was closed by a bloc made up of the members of the Civiles de la defensa trade union. In the same way, May Day was also commemorated in the rest of the municipalities of the province.
After the parade, the people enjoyed a popular party with several gastronomic and cultural proposals in different areas of the capital city.
Photos: Vicente Brito / Escambray.