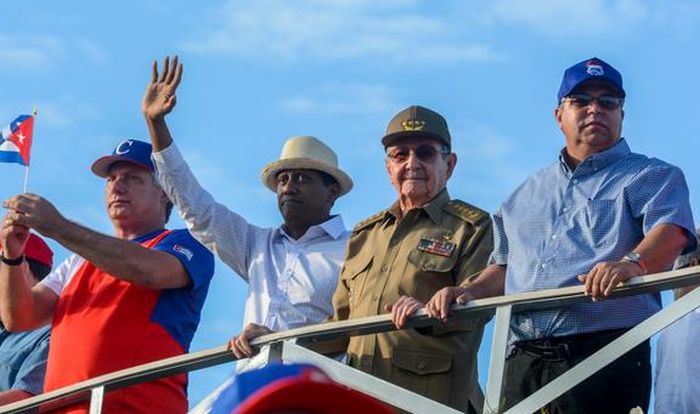 Cuban President Raul Castro presided over the main event on Workers' International Day at Havana's Revolution Square, where a mass parade in defense of socialism took place
Government officials, historic personages, intellectuals, the diplomatic corps in Cuba and trade union leaders from several countries were invited to participate in the festivities in the tribune, built at the foot of the monument to Cuban National Hero Jose Marti.
Under the slogan 'Our Strength Is Unity', millions of Cubans have gathered nationwide to celebrate May 1 with the commitment to improving Cuba's revolutionary process and praising the value of work.
The parade is also an opportunity to demand an end to the U.S. economic, financial and commercial blockade and the devolution of the illegally-occupied territory at the Guantanamo Naval Base.
The Cuban people are also repeating their support for the Bolivarian Revolution in Venezuela against the terrorist attacks by groups financed by the right wing and their rejection of the Latin American offensive against democratic processes and leaders in the continent, the general secretary of the Cuban Workers' Confederation (CTC), Ulises Guilarte, said on Sunday.