According to Ramonet, the new strategy is to concentrate the attacks in countries with progressive governments like Ecuador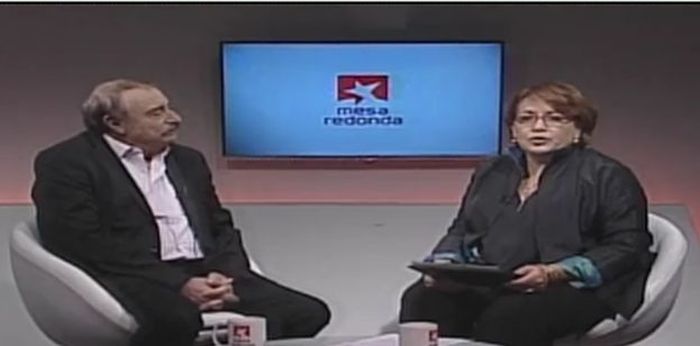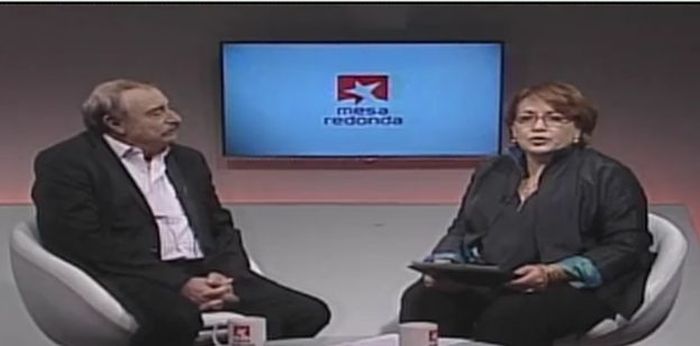 Spanish professor and journalist, Ignacio Ramonet, denounced in Havana that the international and Latin American right are engaged in a real dirty war against progressive governments in this region.
Appearing in the last broadcast this week of the television program Mesa Redonda (Round Table), the author of One Hundred Hours with Fidel, and more recently, The Empire of Surveillance, referred to the aggressiveness with which they attack the reactionary forces against Ecuador and Venezuela.
'The new strategy is to concentrate the attacks during the elections in countries with progressive governments like Ecuador where -he said- the unquestionable advances of the management of Rafael Correa in all the orders were not enough so that the candidate of Alianza País (Country Alliance), Lenin Moreno, won the first round.'
Nevertheless, he expressed the hope of Moreno's victory next April 2, whom he described as a man with a great intellectual honesty and a very reasonable left-wing program.
Ramonet also denounced the offensive against Venezuela of the Secretary General of the Organization of American States, Luis Almagro, and his last attempt to condemn the government of Nicolás Maduro invoking the Democratic Charter of that hemispheric organization.
He affirmed that Almagro has declared war on that South American nation, and going beyond its functions, it tries to mobilize the right-wing governments of the region, and even theoretically left-wing countries, against the Bolivarian project.
In the context of the 60th anniversary of the Treaty of Rome, foundation of the European Union (EU), Ramonet referred to the political, economic and social crisis of this community bloc, which he said was exposed with the departure of the United Kingdom.
He identified as some of the causes of disagreements within the EU the conflicts arisen by the German dominance, a country that, he affirmed, imposes its criteria of austerity mainly to the peripheral nations.
He said that this breakdown could continue in the future due, among other reasons, to the fact that the false democracy prevailing in relations among European nations causes difficulties in several countries.
'The DNA (of the bloc) is economic, capitalist and neoliberal, and is evident in the disagreements of that mechanism of regional integration with the protectionism that raises the US administration of Donald Trump,' he said.
In another moment of contact with the Cuban media, Ramonet thanked the greater contribution of Cuba to the world, and especially highlighted the Mission Miracle, which has benefited three million people.
He assured that the program of free eye care promoted by the revolutionary leaders Fidel Castro (Cuba) and Hugo Chavez (Venezuela) constitutes an invaluable gift to the world.