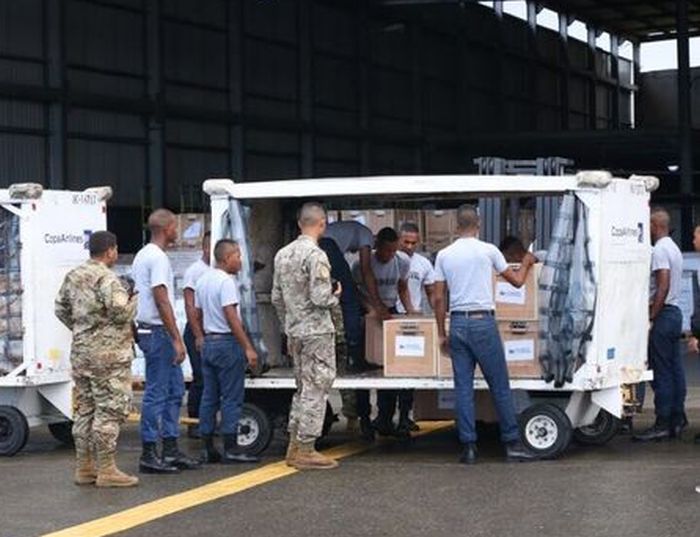 Panama will send some 90 tons of humanitarian aid to the Caribbean islands, especially the island of San Martin and Cuba
An air corridor was established today from Panama for the delivery of some 90 tons of humanitarian aid to the Caribbean islands devastated by the recent hurricane Irma scourge, according to the Secretary of Communication.
Articles of hygiene, blankets, food, bottled water and clothing for children and adults, compose the shipment prepared on Monday by Panama for the victims of the disaster on the island of San Martin, one of the most devastated after the passing of the meteor, according to the source.
The official note said that they are waiting for the authorization of Cuba's airports, to send to that nation humanitarian supply, which was collected through government financing and private donations from settlers.
'Thanks to the support of Copa Airlines and the Panamanians, people in Cuba and the Caribbean will receive 200,000 pounds (90 metric tons) of aid,' said Juan Carlos Varela, president of the country, who emphasized that his country began 'an unprecedented humanitarian assistance 'for this nation.
Other actions involving the Panamanian civil defense system are the rescue and return to national territory of five nationals caught in the disaster in Tórtola, one of the British Virgin Islands, while preparing the same maneuver for four others who are in the same conditions in San Martin.
At the same time, the National Coordinator of Solidarity with Cuba (Pacusol) sent a message to the Cuban people with 'expressions of affection and caring concern in these times when Hurricane Irma, with all its effects, caused devastation and serious damages in the Caribbean '.