Ecuadorian President, Rafael Correa warned that the opposition, aware of its defeat at polls, only seeks to prevent the continuity of the citizens revolution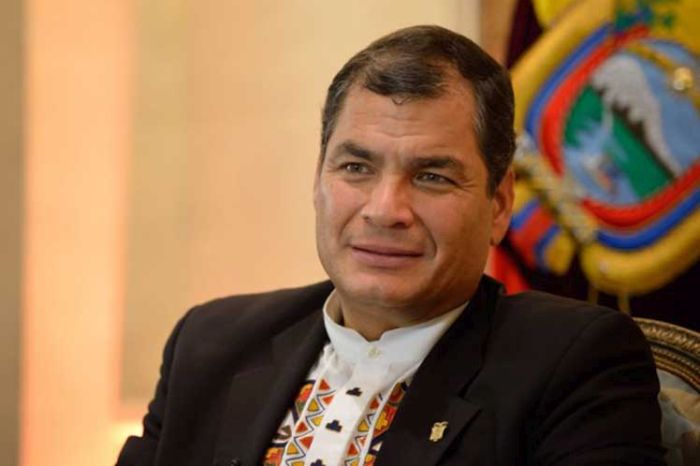 'It's no longer whether they won the election or not. They know they lost in impeccable elections. They are becoming ridiculous … It is a question of whether or not to prevent the citizen's revolution from continuing, 'assured the president from Manabi.
Correa said that the more votes counted, the more votes were cast in favor of Lenin Moreno, ex-president and a member of the government Movement Alianza Pais, declared president-elect with 51.15 percent of the valid ballots issued on April 2 , In the second round of elections.
'We have recounted about 300,000 votes and what he has done is to go up Lenin 120 and lower (Guillermo) Lasso 100,' he specified, regarding the process of revision of records requested by the CREO-SUMA opposition coalition adversary at the polls.
As the president explained, the options are: in the name of a false peace, to give in to the violent acts incited by the right that only seeks to regain power, or in tranquility, but firmly to confront them.
'They just lost the election and they know it. We will have to face these things, which we have not sought, within the legal framework, in peace, but firmly, 'he insisted and called for an end to the violence generated by bad losers and an irrational oligarchy'.
According to the results of the ballot and the subsequent recount of hundreds of thousands of votes, at the request of the right, Moreno won with 51.15 percent, compared to 48.85 accumulated by the ex-banker Lasso.
Despite the transparency of the process, leaders and followers of CREO-SUMA are unaware of the data and insist with the demands such as invalidating the elections or recounting 100 percent of the balots, without presenting solid arguments to support their claims.